According to research commissioned by IDP canvassing the views of more than 10,000 students, Australia is no longer the preferred destination for international students:
Canada has consolidated its spot as the most in-demand destination with one in four students putting it at the top of their list.

Following Canada in pole position, was the US (20 per cent), with Britain and Australia in joint third place (19 per cent). Among Indian students, Australia is in fourth place with only one in 10 students electing it as their first-choice destination…

[Australia] was perceived poorly on educational quality, value for money and the ability to get meaningful employment, not just the visa that gives them the right to it…

IDP chief executive Andrew Barkla said the pandemic had shifted international students' opinions about what makes a desirable study destination, which came as no surprise to the industry.
The primary reason why Canada has rocketed up the 'most-in-demand' rankings is because it has made it far easier for international students to work and gain permanent residency as it strives to import 400,000 migrants a year:
International students will now be eligible to immigrate to Canada if they have completed at least 50% of their studies in person at a university in British Columbia…

You can use documents such as bank statements, utility bills and tenancy agreements to show that you were physically in Canada.
Before the pandemic, Australia's concentration of international students was extreme, dwarfing other advanced nations. As noted in Associate Professor Salvatore Babones' new book, "Australia's Universities: Can They Reform?":
Australia's international students tend to be much more 'foreign' than those in other countries. In the United Kingdom, roughly 30% of international students come from European Union countries. In Germany and France the situation is similar. Many of Russia's international students come from former Soviet republics. Australia's, by contrast, tend to come from culturally dissimilar countries in East, South, and Southeast Asia…

Australia's concentration of international students per capita is nearly three times that of the UK and six times that of the US. Australia also has by far the most unbalanced flow of international students in the world…
This extreme concentration unambiguously reduced the experience of domestic students, according to Babones:
In some courses, the numbers of international students hosted by Australian universities have reached such epic proportions that English is no longer the most widely-spoken native language in the classroom. In postgraduate coursework degrees in business at Sydney, Melbourne, and Queensland, more than 80% of the students are international…

Chinese postgraduate students at Australian business schools routinely complain that they have few opportunities to practice English. The concentration of Chinese and other international students in most other programs is not that extreme, but it is still extraordinary by international standards. Seven of the 8 largest Chinese universities outside China are in Australia…
International students have become Australia's major funnel to our immigration program. Many come here primarily for work rights and/or permanent residency, rather than to obtain an education. In turn, Australia's universities basically became 'middle-men' to the immigration system, behaving more like migration agents and degree factories to maximise student fees. They lowered entry standards to maximise student numbers. Cheating is rife. There's immense pressure on staff to pass these students. And the net result is a lower quality system.
Australia's international education system could be greatly improved by targeting a smaller intake of higher quality students via:
Raising entry standards (particularly English-language proficiency);
Raising course fees and financial requirements needed to enter Australia; and
Removing the link between studying, work rights and permanent residency.
These reforms would lift student quality, would raise export revenues per student, and would lower enrolment numbers to sensible and sustainable levels that are more in line with international norms.
They would also help to improve teaching standards and the experience for domestic students, which should be our universities' number one priority.
We must ignore vested interest lobbyists IDP and restore Australia's universities back to being about teaching Australia's, as well as 'higher learning' rather than 'higher earning'.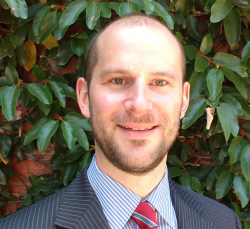 Latest posts by Unconventional Economist
(see all)