For year's the Grattan Institute has supported Australia's 'Big Australia' mass immigration policy.
At the same time, Grattan has blamed a 'lack of supply' for driving Australia's housing affordability woes. The latest example comes from today's SMH where Grattan Institute's economic policy program director Brendan Coates notes the following:
Grattan Institute economic policy program director Brendan Coates also backed the supply side recommendations, after submitting evidence to the inquiry that building an extra 50,000 homes a year for a decade could result in house prices and rents being up to 20 per cent lower than they would have been otherwise.

"The work showing supply is a problem is pretty robust," he said. "It's arguably the biggest constraint on housing affordability".
Take a look at the below charts, which show the change in Sydney's and Melbourne's populations versus the change in the number of dwellings, as reported in the 2016 Census:
As you can see, the primary reason why housing construction did not keep up with demand is because their population growth ramped-up massively following the doubling of immigration from 2006, not because less dwellings were built.
Moreover, over the five years following the 2016 Census, dwelling construction levels accelerated, suggesting a 'lack of supply' is not the problem:
Why is Grattan so focused on the supply-side of the housing market rather than the obvious solution of ensuring that immigration stays at sensible and sustainable levels?
Obviously, jamming 235,000 migrants into Australia every year, as projected by the Intergenerational Report (chart below), will make the supply problem intractable.
The Grattan Institute should be honest and admit that the single biggest driver of any Australian housing shortage is extreme immigration. Accordingly, the single best thing policy makers can do to 'solve' Australia's housing supply problem is to ensure that immigration does not return to its manic pre-COVID level.
The immigration issue also highlights the broader contradictions of the Grattan institute across a number of policy areas:
To put it bluntly, the Grattan Institute suffers from a chronic case of cognitive dissonance surrounding immigration and needs to start examining issues as a whole, rather than in silos.
Grattan's undying support for mass immigration directly contradicts its other policy goals.
Of course, advocating lower immigration would aggravate Grattan's big business financial backers, so it wouldn't want to do that, would it?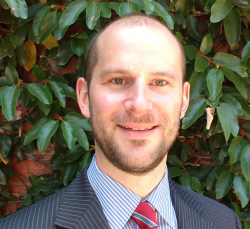 Latest posts by Unconventional Economist
(see all)