Because they are for living in, not speculation. One of the ironies of the contemporary freedom versus autocracy debate is that dictators can do what prime ministers dare not:
China's outstanding medium- and long-term loans to the household sector, mostly mortgage loans, declined in February for the first time since record started, indicating that home sales remained sluggish despite a series of support measures from the government.

According to data released by the People's Bank of China (PBOC) last week, outstanding medium- and long-term loans to the household sector declined by 45.9 billion yuan in February, indicating that repayment of the type of loans exceeded newly added volume of the loans last month.

According to Huachuang Securities' calculations based on PBOC data in the past two years, medium- and long-term loans to the household sector is made up of two parts – consumer loans and business operation loans.

About 80% – 90% of medium- and long-term consumer loans which account for 75% of the total medium- and long -term loans to the household sector, are home mortgage loans. Medium- and long-term business operation loans to the household sector accounts for about 25% of the total, according to Huachuang.

Many analysts say that the drop in February was mainly attributable to the sluggish home sales.

According to data from the China Real Estate Information Corporation (CRIC), China's housing market remained in a downtrend last month, with the top 100 property developers' property sales falling to 401.58 billion yuan, down 23.5% from the previous month and sliding 47.2% from the same period last year.

The housing market has remained in a downtrend for several months. Since the second half of 2021, the top 100 developers' sales have declined year over year for eight consecutive months, falling by more than 35% for four straight months, according to CRIC.

Even in tier-one cities where housing markets tend to be stronger than smaller cities, home sales were weak. In Beijing, Guangzhou and Shenzhen, new home transactions hit new record lows in February, showed CRIC data, sliding by around 40% from a year earlier.

Analysts noted that the logic behind the latest round of downtrend is different from the previous down cycles. In the previous round of housing market downturn between 2018 and early 2019, the shortage of financial resources was the main constraint and as soon as the restrictions on home mortgage loans were eased, sales recovered quickly, Huachuang Securities said.

However, in the current round of downturn, the main constraint is that "people are no longer want to buy houses," it said.

The view was echoed by Guotai Junan Securities, which said in a note on January 23 that, the market had not worried about home demand previously and had believed that "demand still exists and as long as home prices bottom out, potential home buyers will start buying."

However, "currently, the market has started to worry about demand home even if property developers survive the liquidity crisis and start to expand again, market demand and purchasing power have weakened significantly. It's unlikely to get back to old days," it said.
Developer spreads continue to widen alarmingly:

It's not helping stocks much, either:

Add OMICRON and fading external demand and what comes next is obvious:
Some market participants expect the PBOC to cut key interest rates including the borrowing cost of the medium-term lending facility (MLF) as soon as Tuesday.

"The latest credit data reinforced our view that a turnaround of the property market is crucial for China to achieve its growth target this year against the backdrop of global uncertainty," said Tommy Xie, head of Greater China research at OCBC Bank. "As such, we believe there is still room for China to lower its interest rate. We think China may cut its interest rate as early as March 1

Traders said investors had bee concerned about the rapid gains in the yuan's value against major trading partners. The CFETS basket index has been hovering at all-time highs since last week, forcing the central bank to set weaker-than-expected official fixings in recent sessions.

The yuan's daily fixing on Monday was much weaker than expected, which could be a signal of policymakers' intentions, a foreign exchange trade told Yuan Talks.

"China's economic fundamentals remain weak, and the country is facing a new round of Covid-19 flare-ups, the changes in the yuan's foreign exchange rates will help stabilize the economy," said the FX trader.
It remains my view that this will not fix the property market so long as the Three Red Lines policy is intact. The problem is not the price of credit. It is the availability of credit to developers and therefore the project delivery risk for buyers.
In turn, that means two things ceteris paribus:
Pushing on a string will force the PBcC to cut deeper than expected, and
CNY will begin to fall with the only constraint on that being capital outflow.
Did we just reach that point over the weekend? Maybe, yes. If so,  a falling CNY will make the pain in other EMs much worse and, before long, it's going to add a lot of downside pressure to commodity prices as well.
Sooner or later, China is all that matters to the commodity bid.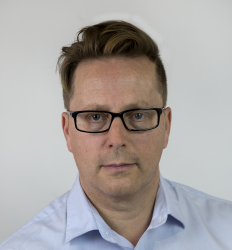 Latest posts by Houses and Holes
(see all)