Here is the news:
A draft security co-operation agreement between China and the Solomon Islands would allow Chinese military forces to be ­deployed in the Pacific Island ­nation and could pave the way for the establishment of a People's Liberation Army base.

The "framework agreement" between the two governments, which was leaked online on Thursday, would enable the Solomon Islands government to ­"request China to send police, armed police, military personnel and other law enforcement and armed forces to Solomon ­Islands".

In a pointed response, Australia's High Commissioner in the Solomon Islands Lachlan Strahan announced extra aid for the country including more than $20m in financial support.

"Following a meeting with PM (Manasseh) Sogavare, delighted to confirm Australia will extend the Solomons International Assistance Force until Dec 2023, build a radio network across the Solomon Islands, construct a second patrol bt outpost on the eastern border and provide SBD130 million ($21.64 million AUD) )in budget support," Dr Strahan said on social media on Thursday night.

ANU National Security College head Rory Medcalf said the as-yet-unsigned agreement would give China unprecedented military access to Australia's ­Pacific neighbour, including the potential establishment of a ­Chinese base in Solomon Islands. "Assuming it is accurate, this is a very serious shift," he said. ­"Because if you read the document, it literally is an open door to a Chinese military presence in the Solomon Islands with authorisation to use force.
There is no way that Australia can allow this deal to proceed. If it must, the nation should invade and capture Guadalcanal such that we engineer regime change in Honiara.
There are other soft power levers to pull first and we should pull them forcefully.
But we should also immediately begin amassing an amphibious invasion force to add pressure.
Why is this so vital? Because if a Chinese naval base is allowed to develop so close to Australian shores, it is the effective end of our sovereignty and democracy.
China will have parked an enormous stationary aircraft carrier within direct striking distance of every eastern Australian city.
This is the 14 conditions to end Australian democracy weaponised.
Any time that Beijing disagrees with Canberra, it will open the hatches on its Solomon-based cruise missiles and ask us to reconsider.
This will include no disagreement with Beijing over key features of the silent invasion like a cowed media, as well increased migration and bribery without accountability, eventually capturing enough federal seats that Beijing controls elections.
This is Australia's Cuban missile crisis. That playbook might also be useful in forcing a Solomon's retreat via a naval blockade of all shipping. It is our red line that China and the Pacific Islands must NEVER be allowed to cross.
Hilariously, in the usual dark way, we are suddenly in the same position as Russia. Like it does, we have a great power that is intrinsically hostile to our way of life occupying our sphere of influence and border buffer zone from which it can wield unlimited powers of gunboat diplomacy. Also like Russia, the occupation is via the very corridor that previous invasions have come and been beaten back. Our young men died to liberate Guadalcanal in WWII from North Asian fascists and it must be defended again, against Honiara if necessary.
But do we have anybody to defend us? Psycho Morrison is all brand and no balls. Labor will be riven by Chinese allegiances. Both have spent the last six weeks condemning Russian "aggression". So has Washington. The press and our woke civil society are obsessed with Russia even as the CCP occupies our backyard.
Well, Psycho, here it is! This is your chance to actually do something real for once and to dramatically turn your election fortunes while you're at it. It is your Tampa, only this time for real. Force a direct confrontation with Beijing over the Solomons using any and all means necessary.
Get the backing and military support of Washington and drive China out of the South Pacific.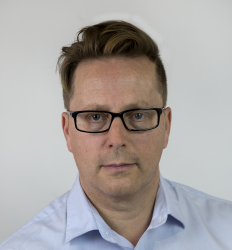 Latest posts by Houses and Holes
(see all)