As we know, Australian households are the second most indebted in the world, according to the Bank for International Settlements. Yet, this risk factor is often downplayed on the basis that the majority of Australia's household debt is held by those most able to service it (i.e. high income earners).
CoreLogic has released data on mortgages originated at high debt-to-income ratios, which challenges this logic.
As shown in the next chart, the percentage of mortgages originated with a loan-to-income ratio of six or more hit a record high 10.0% in the September quarter of 2021, around double the ratio of early 2019 (left panel below):
The percentage of new mortgage lending at debt-to-income ratios of six or more also rose to a record high 23.8% in the September quarter, up from less than 15% in early 2019 (right panel above).
CoreLogic notes that this "September quarter data captures the period just before APRA increased the serviceability assessment buffer for new home loan borrowers, which was enacted 1st November". Therefore, the share of loans at high debt-to-income ratios would likely have fallen in the five months since.
Nevertheless, this data suggests that there is a large pool of recent mortgage holders that will be extremely sensitive to interest rate hikes, which the market is tipping will rise by 2.15% by June 2023.
If this was to occur, many recent borrowers would be in dire straits, mortgage demand would collapse, as would Australian property prices.
This is exactly why the market is wrong and the RBA won't raise rates as early, swiftly nor far as the market is predicting. The consequences would be far too devastating.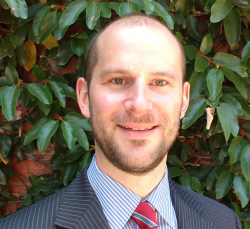 Latest posts by Unconventional Economist
(see all)