While Australia's CBDs continue to complain about losing economic activity over the pandemic, Australia's suburbs are powering ahead, leading business starts over the 2021 financial year:
"During the 2021 pandemic year, despite lockdowns in one of the world's most locked down cities, business formation surged 13 per cent or three times the national average."

The only "big" municipality to come close to this cultivation of business was Melton's neighbour, the City of Wyndham, up 10 per cent.

In fact, this is a familiar theme: there's strong business growth on the urban edge in Australia…

So, let's look at the kinds of businesses that went gangbusters on the city's edge in this year. Take for example the City of Hume on Melbourne's northern fringe. (Hume includes Darryl Kerrigan's fictional castle in Coolaroo.)

Here is one of the Top 20 municipalities in Australia by population and by business count. Indeed, Hume's ABN count jumped 8 per cent across the 2021 financial year, double the national average…

The same pattern of business formation also applies in lifestyle destinations such as, for example, the Gold Coast. The City of the Gold Coast is Australia's second largest municipality after Brisbane.

During the 2021 financial year this municipality created nine net new businesses per day. The Coast's overall business count grew by 5 per cent (which is double the rate of population growth)…
The pandemic hasn't destroyed economic activity, it has merely decentralised it away from the CBD to wear people live. Surely this is an outcome that should be celebrated?
For decades Australia's governments have tried and failed to decentralise economic activity. The pandemic has achieved this aim in only two years.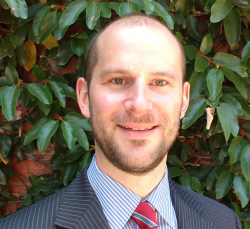 Latest posts by Unconventional Economist
(see all)