George Soros on the warpath:
The potential for a massive property sector collapse that infects the entire economy will expose Mr Xi's flaws in governance, he said.

The real estate crisis, characterised by huge debt and triggered by the failure of real estate company Evergrande, could be felt more abruptly in the second quarter of this year, Mr Soros predicted.

"China is facing an economic crisis centred on the real estate market. The model on which the real estate boom is based is unsustainable. In my opinion, the second quarter of 2022 will show whether [Xi] has succeeded. The current situation doesn't look promising for Xi."

He pointed to Evergrande subcontractors who did not get paid and who then stopped working, and how people who had bought apartments started to worry that they might never receive the homes they were paying for.

China's adherence to a zero-case virus strategy that has led to harsh lockdowns for millions of people could also prove to be Mr Xi's undoing.

"All Xi Jinping can do now is to impose a zero COVID policy. This involves severe lockdowns at the slightest sign of an outbreak, but this is having a negative effect on economic activity," Mr Soros said.

He outlined broader problems with China, including grossly understated demographic changes.

"The birthrate is much lower than the published figures indicate. Experts calculate that the actual population is about 130 million lower than the official figure of 1.4 billion. This is not widely known, but it will aggravate the real estate crisis, produce labour shortages, fiscal strain and a slowdown in the economy," he said.
I don't agree with the notion that Xi is about to be toppled but an economic crisis is looming fast. It takes the form of three converging shocks that could expose China to the impossible trinity that it has managed since 2015.
The first is the property crisis which continues to get worse. This is a managed decline but it is also becoming entrenched and increasingly difficult to turn around.
The second crisis is the developing slowdown in the US economy under pressure from receding fiscal and monetary support. US headline growth might hold up as services spending rebounds with reopening but that will be little comfort to China if it is on the receiving end of a material fall in goods exports.
The third crisis is OMICRON which is steadily slipping away from CCP efforts to contain it. China is going to have to give up zero-COVID soon and doing so will obviously deliver another domestic demand shock.
That is two demand shocks and one external shock all at once.
This is where we come to the impossible trinity. It is the notion that a country can only ever manage two of three of the monetary macro inputs at once in capital flows, the price of the currency and the level of interest rates.
China has juggled all three for the past five years after its economy threatened to crash from capital outflow in 2015 as it dropped its currency. To turn that around it had to shut its capital account and has barely moved its cash rate since, using instead quantitive policy to increase or limit credit.
In the context of a tightening Fed and property crisis this year, China has so far enjoyed capital inflows despite this risk. Thanks largely to confidence built around its booming current account surplus. Another reason is probably portfolio inflows as global money managers lift their Chinese market share after its inclusion in MSCI indexes and the like.
But, the triple shock ahead to both domestic and external demand means China will have to ease monetary policy much more deeply than currently contemplated by markets. That will threaten CNY, just as it did during 2015, as the impossible trinity comes to bear.
Moreover, if this process does transpire, then it will feed an even stronger bid into the USD and become a feedback loop. It will then also threaten all EMs as markets perceive for them both a capital account threat from the Fed and trade account threat from the falling CNY.
This is the crisis that ends the Fed tightening cycle. But not before China and commodity prices are smashed.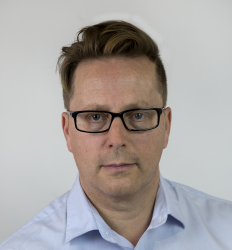 Latest posts by Houses and Holes
(see all)