Honestly, Tez, this is just poppycock:
Thank you Mike for so promptly demonstrating the truth of what I wrote about Origin's proposed closure of a real power station, Eraring.

That it would have a cascading impact on all the other real – coal-fired – power stations; forcing their accelerated closures, because the totally destructive and destabilising impact of ever-increasing so-called renewables in the grid rendered the real stations unable to function.

…AGL and Australia's energy future, the bid is an even bigger – and thoroughly sick – joke. The bidding duo's core proposal is to replace 7GW (7000MW) of existing AGL real 24/7 coal and gas generation, with "a build-out of at least 8 GW of clean energy and storage (batteries)". Let's say, for example, that's 6GW of wind/solar and 2GW of batteries.

When the wind don't blow and the sun don't shine – for at least 8 hours every night and often 24 hours through a full day – that 6GW could and will drop close to zero; the 2GW of batteries will run flat in a couple of hours. Hullo blackouts; hullo brownouts. And very expensive power, as in even crazier Europe.
That is laughable rot for a veteran business commentator. Did Cannon-Brooks knock together his $30bn proposal in three days?
As well, full grid capacity is rarely if ever required in the real world. Moreover, if the new AGL leaves the grid short, even in the planning phase, then that presents a marvelous opportunity for every other renewable energy provider to gallop into the gap and they will. There's an $880bn queue to do so.
So long as there is competition, and there is oodles of it in the renewable energy sector, then capitalism and markets abhor areas of excess profitability and new investment will pile in.
This is exactly what has happened over the past five years as the gas cartel drove energy prices mad. Something Tez never bothered to write about despite it being bald-faced energy treason. Competing renewable energy piled in and crushed prices again.
Finally, Australia is nothing like Europe. It has the best renewable energy endowment of wind and sun assets on the planet.
Tezza McCrann's energy doggerel shouldn't make it past a semi-literate sub-editor.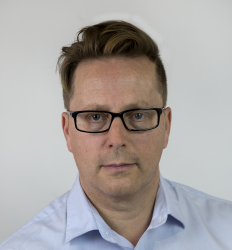 Latest posts by Houses and Holes
(see all)