Honestly, the Morrison Government is an entire pack of psychos:
An expansion of the proposed taxpayer-funded power station at Kurri Kurri in the Hunter Valley is being considered by the government amid a scramble to fill a baseload generation gap caused by the premature closure of the Eraring coal plant.

Energy Minister Angus Taylor said the government's overwhelming preference was for the private sector to fill the void, but indicated the Kurri Kurri plant was designed to be expandable if need be.
This is 100% psychopolitics and 0% economics or markets. Here's what the industry says about it:
Kane Thornton, the chief executive of the Clean Energy Council, said Origin's announcement would prompt companies to immediately reassess electricity investments that did not previously stack up. He said there was a "massive pipeline" of potential renewable energy and battery projects across Australia, but companies felt uncertainty over whether the federal government would intervene in the market and change their viability.

"There's still that uncertainty hanging over the marketplace. It just undermines confidence," he said. "There is no doubt we can build enough capacity [to replace Eraring]. We just need the government not to get in the way and disrupt the market."
The market is desperate to invest in renewables that will decarbonise, stabilise power output plus lower prices by marginalising Morrison's evil gas cartel. Here's what private capital is doing about it:
Canadian fund manager Brookfield and tech billionaire Mike Cannon-Brookes have launched a bid to take over Australian energy giant AGL and set stronger emissions-reduction targets that would force earlier closures of its remaining coal-fired power stations.

The confidential offer proposes to acquire AGL's retailing and power generation divisions spanning coal, gas and renewable energy assets across the country. If successful, it would halt the company's plans to demerge its business later this year.
There's $880bn in queued projects if the psychos get out of the way. Here's what the economics says about it:

Coal is currently $250 per tonne and gas is roughly $12. Neither can compete with renewables + storage. They can't even compete with perennially overpriced nuclear.
In short, Morrison's psychos are spending your money to raise your power prices so that they can divide and conquer your community, and blockade a deluge of new energy capital ready to transform the grid. Why? This:
Everyone wondered whether there was some connection between the government's direction and its financial indebtedness to the fossil fuel industry. But no one could prove it. Why? Because the Commonwealth doesn't have real time disclosure of political donations.

Only now, long after the public's attention has moved on, have those suspicions been confirmed. Thanks to the donations data recently made public on the Australian Electoral Commission site, we know that fossil fuel companies — and the gas industry in particular — were giving generously to both major parties at the time, a whopping $1,329,754 to be precise, with just over half of this from the gas industry.

The Coalition got the lion's share ($731,534), although Labor collected the not-insignificant sum of $598,220.

If you add to the Coalition's total for that year the just over $1 million the LNP harvested from fossil fuel via its fundraising entity Cormack, the Coalition's indebtedness to gas, coal and mining in the 2020-21 period swells to $1,735,048.
Morrison's butchery of energy policy is alone grounds for electoral annihilation.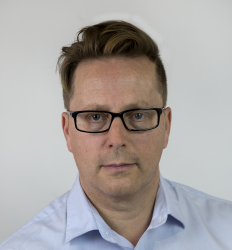 Latest posts by Houses and Holes
(see all)