Wonders will never cease as right-wing darling Janet Albrechtsen condemns Scott Morrison today:
Sorry, PM, but you're just not up to the job

The Morrison government's biggest failures are twofold. First, it hasn't understood what good governments do to nourish a democracy, defending basic liberal principles, not only when those values are popular but when they are unpopular too. That is our duty as liberals: to defend values fundamental to democracy so we can hand them on in a healthy state to the next generation so they will learn from our leadership and do the same.

It is that simple. It is also a mammoth task given the challenges to liberal ideas from illiberal forces. I can't recall the last time a Labor politician spoke about freedom of speech, religion or movement and meant it. I can't recall a senior Liberal doing this either. And that is why the Morrison government has been a failure as a Liberal government. It is true Labor may be worse. But it will be a fast race to the bottom if we stop expecting Liberals to defend the soul of democracy.

Second, national housekeeping. It seems spending beyond our means is bipartisan policy. Covid demanded some of that spending. But much has been wasteful, thoughtless and political. There is no point bragging about the lowest unemployment rate in years when the country's borders have been closed for nearly two years.
The piece is not especially noteworthy in an intellectual sense but it is interesting as a figment of political economy trends.
I was going to leave the article alone but then News followed up with it as a story:

Andrew Bolt condemned Morrison yesterday as well.
It must be noted that the commentary is largely attacking Morrison for not being loony enough. In that sense, it is a reflection of the factional war within the Liberal Party itself, especially in NSW, with Morrison's centre-right (if we disregard extremist religion) faction at the throat of the hard (libertarian) right.
I triumph of the libertarian faction would fit with the views of the Sun King and one wonders if the word has not come down from Holt Street that Morrison's time is up.
He may be about to meet the real dark and hungry god of Australian politcs.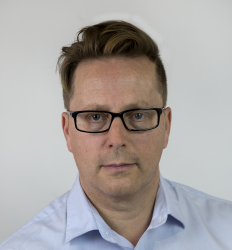 Latest posts by Houses and Holes
(see all)