I've had my issues with Mike Cannon-Brooks over the years but his latest energy gambit is an absolute cracker:
"In the absence of a proposal that provides appropriate value to AGL Energy shareholders on a control basis, the board continues to believe the demerger maximises value for shareholders and is in the best interests of shareholders," AGL said in a statement to the stock exchange.

However, Mr Cannon-Brookes said the partnership's bid was a "far better option than the alternate path, which is the demerger that's on the table — from the point of view of risk and the point of view of shareholder value".

"It's obviously disappointing," Mr Cannon-Brookes told ABC Radio National after the bid was rejected. "We have been trying to work with the board through the weekend and will continue to move forward."Atlassian's co-founders Scott Farquhar and Mike Cannon-Brookes.A Twitter bet Atlassian made with Tesla boss Elon Musk in 2017 helped spark the world's biggest battery in South Australia.(AP: Matt Rourke)

…"Decarbonisation is a great economic opportunity facing Australia, but it requires vision and action," Mr Cannon-Brookes said after losing the AGL bid.

"We strongly believe [the bid] will result in lower bills for consumers."

AGL operates massive coal-fired generators in New South Wales and Victoria that, together, account for about 10 per cent of Australia's total greenhouse gas emissions.

"That's more than every single car on the road," Mr Cannon-Brookes said.

"It's more than all domestic and international aviation, and if it's a country, it's bigger than Sweden or Ireland or New Zealand, and that would make it one of the biggest decarbonisation projects on Earth."

"We can [decarbonise] in an economic way that creates jobs and drives prices down. It's a very sensible plan."

AGL plans to close the doors of its Bayswater coal plant in NSW's Hunter Valley by 2033, two years earlier than forecast, while Victoria's Loy Yang A facility is set to close by 2045.

Mr Cannon-Brookes said the consortium's plan was to decommission the Bayswater and Loy Yang plants earlier than already planned and that they would spend on renewables to make up for any lost capacity.

He said he had $20 billion to spend on "creating new renewable assets" that would help accelerate the plan so that Australia's main grid reaches net zero emissions by 2035.

"And, obviously, as a private company, we can do it a lot faster than as a public company," Mr Cannon-Brookes said.

"We believe we can hit net zero, including all forms of thermal generation, by 2035."

"This is a massive decarbonisation effort. What we require is just the gumption to go for it and actually make it happen, which is what we're trying to do."

…"renewable assets generate power at far cheaper prices than the coal assets currently do" and that he believed this would bring the prices in the grid down over the long term.

"Obviously, we know we have a market price of power that goes up and down based on supply and demand," Mr Cannon-Brookes said.

"We are bringing significant supply here. So that should bring prices down in the long term."

"Australia should have the lowest-priced energy in the world. We have all of the assets to make that happen.

"There's no logical reason, no economic reason [that] we should not have the cheapest power in the world, and that is [where] we're intending to go."
Bloody oath. The simple fact is, Australia is blessed with the best renewable assets on the planet. Here's the raw economics of it:

Coal is currently $250 per tonne and gas is roughly $12. Neither can compete with renewables + storage, which will continue to get cheaper. They can't even compete with perennially overpriced nuclear. Even if prices for coal halve it still can't compete. Gas is perpetually expensive owing to Morrison's cartel.
That's why Cannon-Brooks is ready to invest $20bn in renewable assets. The numbers simply add up. Does the Coalition believe in markets and private capital or not?
No! Psycho Morrison wants pollution, hotter temperatures and taxpayer-funded white elephants:
The Morrison government is reserving the right to invoke energy supply concerns under a national interest test to potentially block a proposed $8 billion takeover of AGL Energy by joint bidders who have pledged to shut down coal-fired power about a decade early.

Treasurer Josh Frydenberg has foreign investment and competition veto powers to stop Canada's Brookfield Asset Management and billionaire Mike Cannon-Brookes buying Australia's largest electricity generator, which will be designated "critical infrastructure" by the Foreign Investment Review Board.

…Prime Minister Scott Morrison said on Monday that Brookfield was funding about 80 per cent of the proposed AGL takeover and "we need to ensure that our coal-fired generation of electricity runs to its life because if it doesn't, electricity prices go up".
How? If it is replaced with cheaper generation assets, how does the price rise? As the globe moves to punish carbon with higher prices, how do legacy carbon assets keep prices down? There will be plenty of new capacity as well because capitalism abhors excess profitability so long as there is competition.
Over a decade of Coalition rule and especially during the Morrison Government term, the Australian energy grid has been butchered:
It takes huge bribes donations from the gas sector.
It refuses to install domestic reservation for gas, sending all of Australia's cheapest east coast gas to China, even as it pretends to be tough on national security.
It lied to Center Alliance about installing gas reservation in return for $158bn in tax cuts.
Gas still sets the marginal cost of electricity in the national grid so Morrison's artificial shortage drove up power prices until a cheaper renewables boom displaced enough of it to bring prices down again.
Having engineered an artificial shortage of gas, Morrison demanded more expensive gas production from environmentally destructive sources in NW NSW. The so-called "gas-led recovery".
The Coalition and Psycho Morrison are paid-up fossil fuel energy vandals that have taken Australia's cheap energy advantage and handed it to a gas cartel gouge the likes of which no developed economy has ever seen.
If there is a scintilla of rationality left in the Australian electorate, it will annihilate the Morrison Government for this alone.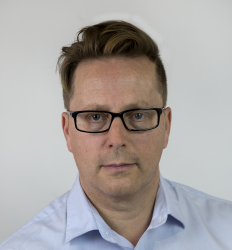 Latest posts by Houses and Holes
(see all)