In 2001, just prior to the 2001 Federal Election, the Howard Government made the short-sighted decision to freeze Australia's fuel excise at 38.14 cents a litre, abandoning the twice yearly CPI increase that had long been a feature of Australia's excise system.
Facing an assault over the rising cost of living, John Howard's decision was a purely political play aimed firmly at getting re-elected. However, the Budget since paid the price, with the foregone excise revenue ballooning to around $5 billion per annum – a figure that grew over time as inflation took hold: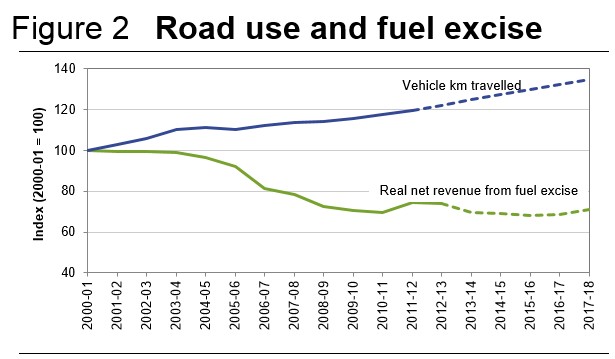 In 2015, the Coalition restored the twice yearly fuel excise indexation – a policy that was projected to deliver the budget $23 billion in revenue over the next decade and $3 billion over four-year-forward estimates period.
Now with petrol prices soaring again, there are calls for fuel excise to be cut from its current level of $0.442 cents per litre – a position being resisted by Prime Minister Scott Morrison:
The government has come under pressure including from independent senator, Rex Patrick, to cut fuel excise, which is 44.2 cents a litre. Labor so far has attacked the government on fuel security but has not weighed in on tax.

On Thursday Morrison acknowledged that Australia's petrol prices are "very high" but explained there was a "a global issue with fuel prices".

"The advice we're getting, particularly out of the [International Energy Agency], is that this impact is likely to be short term, it's likely to be temporary," he told ABC Radio.

"You don't go and completely recalibrate your budget based on fluctuations in oil prices. They've gone up, they've gone down.
Not only does fuel excise indexation help to broaden the tax base, it also improves tax efficiency, creating a "marginal excess burden" (i.e. the loss in consumer welfare relative to the net gain in government revenue) of only 15%, according to the Henry Tax Review. This efficiency loss compares relatively well against personal income tax (24% mar ginal excess burden) and corporate tax (40% marginal excess burden).
Moreover, a rise in the fuel excise also offers environmental benefits by effectively acting as a pollution tax. As noted by the Henry Tax Review:
…the excess burden of fuel excise may be overstated to the extent that there are social and environmental costs of fuel consumption. These externalities may be reduced as excise curbs fuel consumption, which would improve welfare.
Put simply, there are sound financial, economic and environmental reasons for the Coalition to have reinstated fuel excise indexation, in turn righting one of the wrongs from the Howard era. It must remain.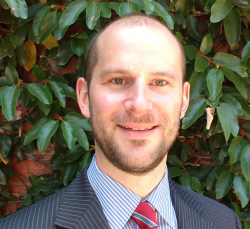 Latest posts by Unconventional Economist
(see all)