Last year, Treasurer Josh Frydenberg drafted legislation to wind back of responsible lending laws, telling reporters they are essential to helping the economy recover from COVID:
"Ensuring consumers and small businesses can get timely access to credit as the economy continues to recover from the COVID crisis".

"The reforms are intended to improve efficiency, reducing the time and cost associated with the provision of credit for consumers and small businesses".
The Treasurer's wind-back was heavily opposed by 33,000 Australians and 125 community groups who signed an open letter against the changes.
After being held-up in the Senate since May 2020, and needing an additional three votes in the upper house to pass the legislation, Greens senator Nick McKim is expected to submitted a motion to discharge the bill from the Senate:
Senator McKim previously attempted to scrap the bill last June, but the motion fell just one vote short of a majority.

The minor party is hoping the uncertainty caused by the defection of Country Liberal Party Senator Sam McMahon to the crossbench, as well as threats by Coalition senators Rennick and Alex Antic to stymie legislation, will get them over the line…

Labor, the Greens and consumer groups oppose the repeal of responsible lending laws. They argue it could lead to more risky borrowing as the housing market heats up.

Senator McKim told the Financial Review the "Senate should now put this bill out of its misery and send a clear message to ASIC and the banks that responsible lending laws should be enforced as they stand, as Commissioner Hayne found", referring to the findings of the banking royal commission.
The Hayne Banking Royal Commission's very first recommendation was to maintain these responsible lending laws, which came after observing multiple cases of predatory lending over its 12 month deliberation:
Josh Frydenberg's claim that these laws constrict the flow of credit is also laughable given the unprecedented boom in mortgage lending over the pandemic: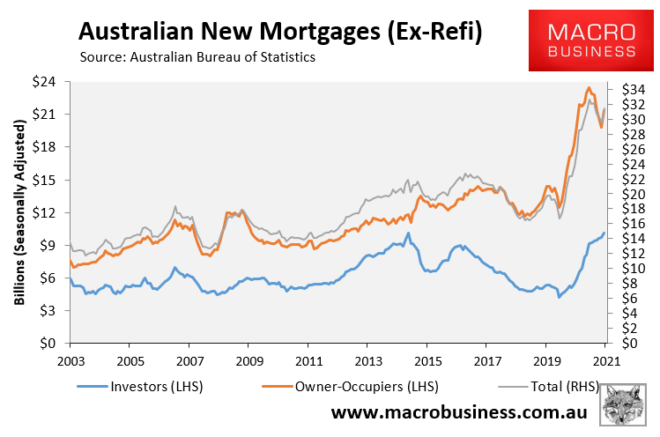 Australia's financial regulators have become increasingly concerned about the explosive growth in mortgages. Thus, removing responsible lending obligations would work at cross-purposes and risks APRA responding sooner with macro-prudential tightening, as well as putting upward pressure on interest rates at the margin.
Josh Frydenberg was wrong to pursue changes to the responsible lending legislation. It never had Senate or community support and was always the wrong reform at the wrong time.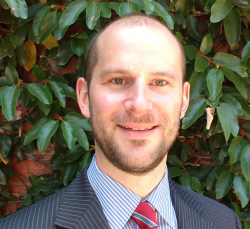 Latest posts by Unconventional Economist
(see all)