Mizuho with the report:
• Both China's 1Y and 5Y loan prime rates were kept unchanged earlier today, as the PBoC will probably wait another few weeks to see how previous easing measures play out after excluding the distortion from the LNY holiday. We note that the PBoC has already made liquidity injections of RMB300b via MLF in January and February. Official PMIs due next Monday (28 Feb) and domestic activity indicators, such as FAI and retail sales, for January and February combined due in mid-March are expected to send China's policymakers a clearer message.
• We look for more policy support, including another 50bp RRR cut and 10bp interest rate cut over the next few weeks, in order to help China reach its annual growth target. Note that 29 out of 31 provincial local governments set this year's growth targets at "around 5.5%" or above. Even for the lowest two, Beijing and Tianjin, they both set a target of "above 5.0%". Although we saw a mild recovery in domestic activity post the LNY holiday (Fig 3&4), a cooling property sector and continued hidden unemployment are expected to weigh on the economy (see Mizuho China Macro: Aim high, shoot low? 17 Feb 2022).
• Escalating Russia/Ukraine geopolitical concerns pushed global credit spreads wider last week, and Chinese IG dollar bond spreads went along for the ride (+5bp to UST). Meanwhile, Chinese high yield spreads fared even worse (+98bp to UST) after Zhenro Properties warned its "existing internal resources may be insufficient to address its upcoming debt maturities in March 2022".
Developer spreads terrible:

Property sales terrible:

New flow terrible:
Shimao Group Downgraded to Caa1 by Moody's, Outlook Negative (5:55 p.m. HK)

The downgrade of Shimao's CFR by two steps reflects "heightened liquidity risks over the next 6-12 months given the company's slower-than-expected fundraising progress to address its large upcoming debt maturities," Celine Yang, a Moody's Vice President and Senior Analyst, said. The negative outlook highlights "Shimao's weak debt-repayment ability over the same period."

China Banks in Hangzhou Cut Mortgage Rates for Homebuyers (4:20 p.m. HK)

Chinese banks cut mortgage rates for first-home buyers in Hangzhou to 5.5%-5.65% from 5.9% in late Jan., local news outlet Qianjiang Evening News reports, citing unidentified bank employees.

Shimao Dollar Bonds Extend Declines on Missed Trust Payments (4:11 p.m. HK)

Shimao's dollar bonds extended declines Wednesday afternoon, as the company didn't make some trust payments and some ABN holders plan to meet ahead of a possible payment miss. Its 4.75% bond due July 3 fell 8.3 cents on the dollar to 56 cents after a 3-day, 10-cent rebound, according to Bloomberg-compiled prices as of 4:09pm in Hong Kong.

C&D Real Estate Raises Combined 1.53 Billion Yuan in M&A Bond Sales (3:20 p.m. HK)

C&D Real Estate sold 1.03 billion yuan of five-year M&A bonds at a coupon of 3.55%, with a put option exercisable at the end of the third year, according to a statement on chinamoney.com.cn.

The company also sold 500 million yuan of five-year M&A bonds at a coupon of 4.48%, according to a separate statement. It plans to use 460 million yuan from the proceeds to buy stakes of unidentified targeted companies and another 1.07 billion in project construction.

Zhenro Plans Extension for Other Offshore Bonds: Cailian (2:39 p.m. HK)

Zhenro Properties is planning to extend the maturity of offshore bonds other than those disclosed on Feb. 22, Chinese media outlet Cailian reported, citing company management speaking on an investor call.

Shimao Misses Trust Payment as $948 Million Debt Talks Drag On (1 p.m. HK)

Shimao Group missed some trust payments and hasn't reached an agreement to extend repayments on the high-yield products with Citic Trust.

The builder didn't make payments for principal and interest on a portion of the trust products that came due last week, according to a statement to investors from Citic Trust that was seen by Bloomberg.

Shimao's dollar bond due July fell 3 cents on the dollar to 61.3 cents Wednesday afternoon in Hong Kong, set for its biggest drop in five days, Bloomberg-compiled prices show.

Zhenro Hosts Investor Calls on Exchange Offer This Week (10:46 a.m. HK)

Chinese property developer Zhenro is holding a series of investor calls on its exchange offer and consent solicitation on its offshore senior notes, according to an invitation sent to bondholders.

The company will host group and one-on-one calls through Wednesday afternoon and Thursday, the invitation seen by Bloomberg News showed.

Chinese Cities Accelerate Mortgage Approvals, Media Reports (10:30 a.m. HK)

Banks in Beijing and Shanghai have accelerated mortgage approvals recently while holding interest rates steady, the Securities Daily, published by the Economic Daily under the State Council, said in a report Wednesday.

Citing unidentified bank staff, it said lenders in the eastern cities of Suzhou and Nanjing lowered mortgage rates recently. Banks in the southern metropolis of Guangzhou were also reported to have cut mortgage rates for some homebuyers.

Jingrui Offers to Exchange Dollar Bond, Warns of Nonpayment (10:09 a.m. HK)

Jingrui Holdings is offering to exchange at least 90% of the bond due March 11 and is asking holders of its other offshore notes to approve amendments in order to avoid default.

The Chinese developer said in a Singapore exchange filing that it may be unable to pay off the 12.75% bond at maturity if the offer isn't successful.
More easing because conditions are terrible and it won't work because nobody knows which developers will survive.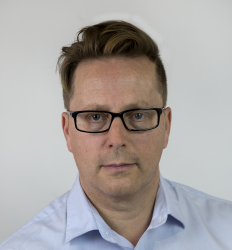 Latest posts by Houses and Holes
(see all)