See the latest Australian dollar analysis here:
Inflation can be a bitch, particularly when you're an autocrat like Turkish President Erdogan as he struggles to stifle a run in the Turkisk Lira with some very bizzare policies as double digit MONTHLY inflation is now baked in:
Turkey's annual inflation soared to its highest in 19 years, data showed on Monday, laying bare the depths of a currency crisis engineered by policies that the country's president has espoused.

Consumer prices rose 36.08%, outstripping a median forecast of 30.6%, with staples such as transportation and food and drink – which took increasing shares of Turkish households' incomes during 2021 – rising even faster.

In December alone, CPI took a rare step into double-digits at 13.58%, the Turkish Statistical Institute data showed.
Now you can't compare Turkey to Australia, although there are plenty of turkeys and wanna-be autocrats in Parliament House hell-bent on stuffing the country up, but inflation is a growing concern, with today's Manufacturing PMI feeling the heat on input costs and output inflation: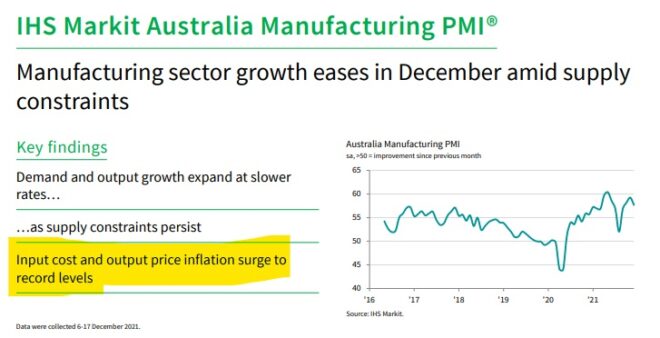 The recent spike in CPI has broken through a two decade long run of lower CPI prints, with tradeable inflation still not yet a concern: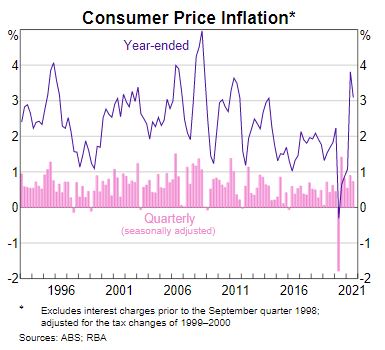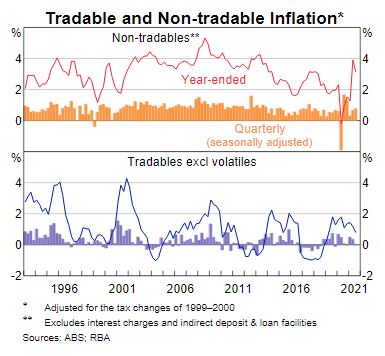 But global freight costs, rising fuel prices and a stronger USD are putting more and more pressures on Australian businesses and households as the lagging (and somewhat indifferent) CPI print is yet to show. It is showing up in currency markets however, as the Australian dollar takes a dive: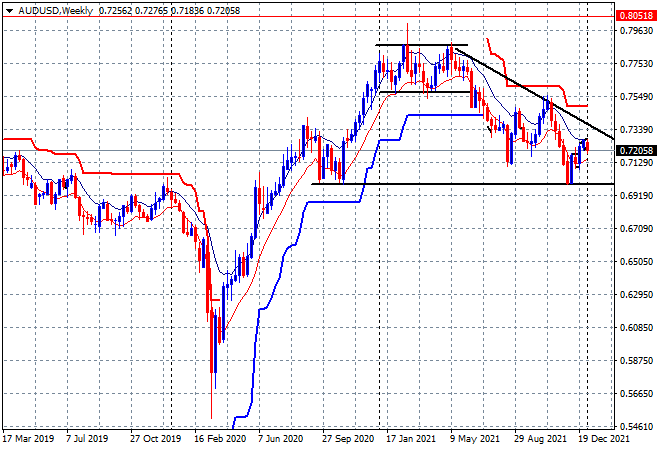 That is a classic bearish head and shoulders pattern on the weekly AUDUSD chart, with the neckline at the 70 handle ready to be broken. Medium term, the Pacific Peso is on a downtrend, and baring the usual 200 pip monthly ATR volatility (that most economists forget to realise), there is growing potential as the OMICRON outbreak goes endemic that the inverted Turkey might get its goose cooked very soon. So watch that 70 cent level closely!
Latest posts by Chris Becker
(see all)