The Australian has published an article claiming that Australia's army of unemployed are incapable of filling job vacancies, thereby necessitating the business lobby's call for a gigantic 'skilled' migrant intake:
A yawning skills gap needs to be plugged if Australians are to fill the surge in job vacancies through the pandemic – with nine in 10 jobseekers not having the requisite training demanded by the vast ­majority of available roles, according to a new analysis by the ­Department of Education, Skills and Employment…

Australian Chamber of Commerce and Industry chief executive Andrew McKellar criticised both major parties' migration ­policies, and again called for an ­increase in annual permanent skilled migration to 200,000 for at least the next two years.

"With businesses facing the worst skill and labour shortages in more than three decades, it's regrettable that neither of the major parties have committed to an ambitious skilled migration program to plug the jobs gaps we're seeing across the economy," he said.

"Skilled migration is not a zero-sum game. We must also increase investment in our education and training systems … but the short­ages we face are here and now."
Why haven't Australian businesses provided the requisite training to Australian workers to ensure they have the skills to fill positions?
As noted by RBA governor Phil Lowe last month in a Q&A in rural NSW:
"When I entered the labour market it was quite tight and firms spent a lot of resources attracting and retaining people".

"That drives productivity growth … I've been talking quite a lot about the importance of reinvesting in training and skills. I think that's a job for both business and government to support that."
It's not like the business lobby hasn't complained incessantly about 'skills shortages' for the past two decades. Exactly the same arguments were made by these lobbies to a Senate Inquiry in 2002:
'According to the Australian Chamber of Commerce and Industry (ACCI), the lack of suitably qualified staff has been a major concern for Australian industry over the past decade, and is one of the most significant barriers to investment…

'The Australian Industry Group (AiG) … reports that several industry sectors, including manufacturing, are continuing to experience serious skill shortages which, unless effectively addressed, may have severe and lasting consequences for Australian enterprises…

'The Business Council of Australia submission points to the risk of future broad-based skill shortages resulting from an ageing population'…
Despite decades of turbo-charged 'skilled' migration, whereby literally millions of foreign workers were imported into Australia, the business lobby continues to make identical claims about chronic skills shortages.
How could this be? How could Australia have such dramatic skills shortages after all these years? And why then is Australian wage growth tracking at close to its lowest level in history if skills shortages are so pervasive? It doesn't add up.
Remember also that Australia's Temporary Skilled Migration Income Threshold (TSMIT) has been set at an abysmally low $53,900, which was $8,500 (14%) below the median income of all Australians in August 2021 ($62,400), which includes unskilled workers:
Setting such a low TSMIT has explicitly incentivised Australian businesses to hire low cost foreign workers instead of local workers, as well as abrogated their need to provide training.
Instead of giving the business lobby even easier access to migrant workers, a pay floor equivalent to the 75th percentile of weekly earnings ($94,120 p.a. in 2021 – see above table) should be applied to both temporary and permanent skilled visa holders.
Doing so would ensure that Australian businesses can only hire foreign workers to fill highly skilled professions, while also eliminating the need for labour market testing or maintaining bogus Skilled Occupation Lists.
These simple reforms would maximise the economic benefits from skilled migration. Skilled local workers would no longer be undercut. Complexity of the visa system would be reduced. And lifting of the quality bar would reduce the overall level of immigration – both directly via having fewer skilled visa holders arrive and indirectly by making it harder for other temporary migrants (e.g. foreign students) to transition to a permanent skilled visa.
The business sector is conducting quite the propaganda campaign to increase immigration in Australia. What a shame they lack the foresight or aren't prepared to invest in training Australians.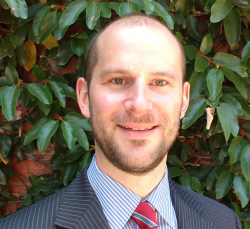 Latest posts by Unconventional Economist
(see all)