It is clear that the stock market stress I have been warning about for three months is mounting. Some on Wall St get it while others want to fight it right to the cliff's edge. Permabull Goldman is the latter:
Although a sharp jump in rates driven by concerns over a more hawkish Fed has led to a sizable drawdown in long duration assets in recent days, we remain pro-risk in our asset allocation this year, and recommend overweights in equities and commodities, given continued strong global growth and low real yields. Indeed, we find that risky assets actually tend to perform well during Fed hiking cycles, with commodities and equities leading, as our chart of the week shows. We note, however, that since the 1990s, markets have tended to be less risk-on in the initial phase surrounding liftoff, with much of the positive performance coming in the subsequent 12-24 months as markets eventually took the gradual rise in rates in stride. In particular, US equities usually exhibit above-average returns when 5-year ahead fed funds expectations rise, with cyclical and Value stocks performing the best. That said, while Growth stocks have suffered during the recent rates moves, we recommend investors balance their exposure between Growth and Value given our expectation for only a gradual further rise in rates from a low level and slowing economic growth in 2022.
Fine. But quant models of past cycles do not guarantee a repeat in this one. There are some unique features to the COVID cycle. Most pointedly, owing to atypically extreme stimulus, equities and commodities are very overvalued earlier in the cycle and inflation is stronger.
There is also the role of QE and QT which have both exaggerated this further and will unwind them to boot.
In effect, Goldman has embarked on a game of chicken with an increasingly hawkish Fed. It is recommending buying the very inflated assets that the Fed must deflate before it stops tightening. Even as it turns more hawkish on that tightening:
The FOMC is likely to use its January meeting next week to hint at a March liftoff and to begin formulating a plan for balance sheet reduction. We expect the FOMC to raise interest rates four times this year starting in March and to announce the start of balance sheet reduction in July.

Two recent developments have made us more concerned about the inflation outlook. First, Omicron could prolong supply-demand imbalances and delay price normalization in the goods sector. Second, wage growth is still running at a 5-6% annualized pace months after enhanced unemployment benefits expired.

In coming months, the inflation dashboard is likely to show lingering supply chain problems, hot wage growth, strong rent growth, very high year-on-year core PCE and especially core CPI inflation, and very high short-term inflation expectations.

We see a risk that the FOMC will want to take some tightening action at every meeting until that picture changes. This raises the possibility of a hike or an earlier balance sheet announcement in May, and of more than four hikes this year. The limited tightening in financial conditions so far, if sustained, would lower the bar for hiking more than the four times the market has already priced.

If Fed officials do decide that they need to be more aggressive, they would likely hike by 25bp at consecutive meetings rather than hike by 50bp. Even that would be a major step, and few Fed officials appear to be considering it for now.

We have revised our Fed scenario analysis to reflect this possibility of faster rate hikes in response to higher inflation. The probabilities we assign to possible paths for the funds rate imply that the risks are tilted somewhat to the upside of our baseline and that our views remain more hawkish than market pricing.

Balance sheet reduction is likely to be quicker than last cycle, mainly because there is much further to go. We expect peak runoff caps of $60bn per month for Treasury securities and $40bn per month for mortgage-backed securities, or $100bn total, with at most a brief ramp-up period. We project that this would shrink the balance sheet from $8.8tn today to $6.1-6.6tn over 2-2.5 years. Our analysis implies that this amount of balance sheet reduction would raise 10y Treasury yields by 30bp, though some of this is likely already priced, and would have roughly the same impact on the economy as a 30bp rate hike.
BofA makes much more sense to me, saying don't fight the Fed:
Our View: negative credit & stocks returns in '22 driven by H1 "rates shock" & H2 "recession panic" (Charts 11-12); Fed is hiking into overvalued credit & equity markets & Fed tightening always "breaks" something.

Our Longs: 1. volatility, high quality, defensives on tighter financial condition; 2. oil, energy, real assets on inflation; 3. EAFE/EM banks on global reopening/rate hikes; 4. China/Asia credit on (very) distressed yield (Chart 13-14).

Our Shorts: 1. IG & HY bonds on Quantitative Tightening; 2. short private equity & broker dealers on wider credit spreads; 3. short tech/Nasdaq on higher rates/bloated weightings (note investors may be "less bullish" on growth stocks but tech & healthcare = huge 43% of ACWI vs 24% in '08, while banks & energy = smaller 19% of ACWI vs 36% in '06 – Chart 15); Nasdaq 14000 a supremely important level to hold in Q1 (Chart 16).

Secular Inflation: 2020 marked secular low point for inflation & interest rates; catalyst for Great Deflation past 40 years = Globalization (fall Berlin Wall, NAFTA, China into WTO) = increased global supply/reduced price of labor; politics & pandemic = Globalization in reverse in 2020's just as China population (supply) starts to decline (by 100 million people next 30 years according to UN – Chart 17); inflation a secular investment theme.

Contrarian 1: "Lower Stocks = More Workers"…Korean stock market down 15% past 6 months…Korea labor market participation up from 62.5% to 63.4% (Chart 18)…less trading = more working; bigger point…central bank/political elites will figure out in '22 that impossible to reduce inflation for Main St when simultaneously inciting asset price inflation on Wall St via excessive monetary & fiscal stimulus (Chart 19).

Contrarian 2: "Politics = Aggressive not Passive Fed"…inflation = big political problem in US & elsewhere…BofA FMS investors see Republican sweep as most likely Nov US midterm result as do markets (OddsChecker odds = 70% probability); Biden admin need for lower inflation = aggressive "independent" Fed, i.e >5-6 rate hikes not 3-4 hikes = high probability that average SPX fall of 16% in a mid-term election year since 1930 (Table 1) is exceeded in 2022.

Contrarian 3: "End of Pandemic = US Consumer Recession"…retail sales 22% above preCOVID levels, payrolls up 18mn from lows, inflation annualizing 9%, real earnings falling a recessionary 2.4%, stimulus payments to US households evaporating from $2.8tn in '21 to $660bn in 2022, no buffer from "excess" US savings (savings rate = 6.9%, lower than 7.7% in '19…and the "rich" hoard the savings), and record $40bn MoM jump in borrowing in Nov'21 shows US consumer now starting to feel the pinch.

Contrarian 4: "Fed Easing into 2023″…we believe "rates shock" is just beginning and rate expectations too low but also true when stocks, credit & housing markets have been conditioned for indefinite continuation of"Lowest Rates in 5000 Years" (Chart 20) might only take a couple of rate hikes to cause an "event" (own volatility); Wall Street leads Main Street hence our view that "rates shock" causes "recession fear"; we believe "Fed put" is >150bps on IG corporate bond spreads and <4000 on SPX; but once levels breached 30-year Treasuries a screaming buy.
For me, there is no Fed "put" until it breaks the Goldman Sachs commodity bubble, especially surrounding oil.
Where is that point? With Chinese demand still very weak, and its stimulus campaign so far timid, it may not be long before the entire global economy comes under strain. JPM:
Since our last weekly publication on January 7, it's been a bit of a seesaw in Treasuries: yields declined into last week's long-duration Treasury auctions,supported by strong-end user demand, only to make new highs once supply was absorbed. The retracement was particularly interesting given that data have been weakening lately: Exhibit 1 shows that our Economic Activity Surprise Index (EASI) has swung sharply into negative territory in recent weeks, indicating data have underperformed relative to consensus expectations. This was punctuated by the December retail sales data, as the important control group fell 3.1% over the month (consensus: 0.0%). The weakness in data indicates consumption should moderate in 1Q22 (see US: Retail spending takes a big step back in December, Daniel Silver, 1/14/22). Yields went on to surge to new highs this week, but once again reversed back, supported by near-record end-user demand at Wednesday's 20-year bond auction as well as renewed concerns over a potential Russian invasion into Ukraine (Exhibit 2). On balance, over the last two weeks, 2- and 5-year yields rose 12bp and 4bp, respectively, while 10-year yields declined 2bp and 30-year yields declined 5bp.

Looking ahead, we think it's important to assess where we've come from, and where yields can go from here. Certainly, the moves have been large, as 10-year yields have climbed 40bp from their local lows about a month ago, driven primarily by shifting Fed expectations: OIS markets are pricing in an additional 30bp of rate hikes between now and YE23, compared with just one month ago and market participants now expect Fed balance sheet normalization to commence in 2H22 (Exhibit 3).

Moreover, markets are now priced more in line with our own Fed forecast for 2022 and into mid-2023. Directionally, markets can overshoot, as the Fed has consistently surprised to the hawkish side in recent months, but we're not sure this occurs over the near term, for a few reasons. First, as discussed above, data have disappointed to the downside as the Omicron variant surged in the US, limiting mobility and spending in the process. Our baseline assumes this wave will have a limited drag on consumer spending: it appears this wave has crested in the US, and with labor markets tighter than in earlier surges, firms may opt to hoard labor or actually keep hiring (see US: Omicron likely a short-lived drag on consumer spending, Peter McCrory, 1/6/21). Nevertheless, this is likely to result in a sharp slowing in growth early in 2022: we forecast growth decelerated from a 7.0% q/q saar in 4Q21 to a trend like 1.5% in 1Q22. More locally, initial claims surged 55k to 286k in the week ending January 15, their third straight increase and the highest weekly reading since October: the seasonal volatility in claims around the new year could be amplifying the rise, but this was the survey week for the January employment report and could presage weaker payroll growth this month.

While changes in Fed expectations have been key in driving the recent move to higher yields, a significant share has come from mean reversion as well: 10-year Treasuries yields had sharply diverged from their fundamental drivers late last year, and at their moves extreme levels were trading about 45bp below their model-implied levels (Exhibit 4). This mispricing has been cut in half, but remains relatively large from historic standards, indicating that there is room for yields to move higher from current levels in order to catch up with their underlying drivers. Investor positioning has likely played a role in this convergence: our latest Treasury Client Survey shows -35% net longs, and stands as short as it did in late 2017 (when the Fed was raising rates 25bp per quarter), and the weekly CFTC data show the largest speculative short since mid-2020. In aggregate, these measures are now 1.9 standard deviations shorter than their average over the past year, and on the shorter end of the range we have observed over the last 5 years (Exhibit 5). With positions having extended to the bearish side, there's likely limited scope for positions to extend further. Indeed, if perception of geopolitical risks around a potential Russian invasion of Ukraine increase further, we could see short covering, as seemed to occur today.

Longer-term, we still think there's significant room for yields to rise from current levels. Much has been made about the sharp change in policy expectations discussed above, and whether this sudden shift might prematurely slow the economy.

Undoubtedly, it seems that the Fed has pivoted quickly, but so has the economy: the unemployment rate declined 2%-pts over 2H21 and now sits under 4%. The unemployment rate dipped under 4% in the in May 2018 in the last cycle: by that time, the Fed had already raised rates by 150bp and balance sheet normalization was well under way. That may not be the best example, because one could argue that Fed had moved too aggressively in the post-GFC cycle, but the fact is the Fed has reacted as we've rapidly approached conditions consistent with maximum employment.

Moreover, it arguably has more wood to chop in this cycle: Exhibit 6 shows the real Fed funds rate sits at -5% now, more accommodative than at any point over the last 20 years. While the combination of higher policy rates and easing inflation should help real policy rates move significantly less negative over 2022, forward real policy expectations remain exceptionally negative, and more accommodative than at any point since mid-2014. Thus, while policy expectations have adjusted, we believe there's good reason to reprice further, which
should help drive long-term yields higher over the medium term (see Treasuries, US Fixed Income Markets Weekly, 12/17/21).

Balancing these dynamics, we think it's unlikely that rates reprice decisively higher over the near term, as the Fed is only likely to ratify expectations next week and not surprise market participants with another hawkish pivot. Moreover, positions are considerably bearish, and we think there is little room for adding to those positions, especially with geopolitical risks simmering. Nevertheless, valuations remain somewhat expensive, and real policy expectations remain considerably accommodative. Accordingly we recommend maintaining shorts in 10-year Treasuries.
Morgan Stanley agrees:
Growing up in the Midwest in the 1970s, I remember much colder and snowier winters that started earlier and lasted seemingly forever. With global warming, the winters are milder, start later and end earlier. However, one thing has not changed – winter always comes. This year has been no different despite a late start; the thermometer outside my window currently says minus 10 degrees Farenheit!

In the markets, investors have become fixated on the Fed's every move. That makes sense with the Fed pivoting so aggressively on policy over the past few months. It also fits nicely with the first part of our well-established 'fire and ice' narrative and our view that equity valuations are vulnerable. The reason for the Fed's sharp pivot is obvious as inflation has overshot its goals, leading to problems for the real economy and the White House. When the Fed first announced its inflation-targeting policy in summer 2020, it was appropriate given the deflationary effects of the pandemic. Therefore, it's now just as appropriate for the Fed to tighten at an accelerated pace to fight the inflation overshoot. This is a big change for a Fed that has been fighting the risk of deflation for 20+ years.

Importantly, consumers are truly starting to feel the impact of inflation, with the University of Michigan confidence survey currently at levels typically observed only in recessions. Small businesses are also feeling the pain, as demonstrated by their difficulty finding employees and the prices they are paying for supply and logistics. These problems have been reflected in small cap stocks' dramatic underperformance over the past 10 months. In short, the Fed is serious about fighting inflation, and it's unlikely that it will be turning dovish any time soon given the seriousness of these economic threats and the political cover to take action.

The good news is that markets have been digesting this tightening for months. Despite the fact that the major US large cap equity indices are down only 5-10% from their highs, the damage under the surface has been enormous and even catastrophic for many individual stocks. Expensive, unprofitable names – i.e., the most speculative parts of the equity market – have been hit the hardest, down 30-50%. This is appropriate in our view, not just because the Fed is pivoting but because these kinds of valuations don't make sense in any investment environment. In short, the froth is coming out of an equity market that simply got too extended on valuation.

But attention should now turn to the ice part of our narrative – slowing growth. As we've been writing for months, we view the current deceleration in growth as more about the natural ebbing of the cycle than the latest variant of Covid. Indeed, there are reasons to be optimistic that Omicron will prove to be the final wave of this pandemic. However, that also means the end of extraordinary stimulus, both monetary and fiscal. It also means looser supply chains as restrictions ease and people fully return to work. Better supply is good for fighting inflation but may also reveal the degree to which demand has been supported and overstated by double ordering. Weaker PMIs are already leading stocks in this regard (Exhibit 1).

This would fit nicely with the 1940s analogy that we detailed in our outlook and our This Cycle Could Run Hotter but Shorter note almost a year ago. In brief, the end of World War II freed pent-up savings and unleashed demand into an economy unable to supply it. Double-digit inflation ensued, which led to the first Fed rate hike in over a decade and the beginning of the end of financial repression. Sounds familiar? Shortly thereafter, inflation plummeted as demand normalized, but the Fed never returned to the zero bound. Instead, we began a new era of shorter booms and busts as the world adjusted to the higher levels of demand as well as cost of capital and labor. The end of secular stagnation and financial repression has arrived, but it won't be a smooth ride.

In the near term, hunker down for a few more months of winter as slowing growth overtakes the Fed as the primary concern. In such a world, we continue to favor value over growth but with a defensive rather than cyclical bias – i.e., hibernate until winter is over.

I still think that the underlying condition of the global economy is structurally deflationary and pandemic distortions will ease through this year so inflation could disappear very quickly when the Fed gets relatively little traction in tightening financial conditions.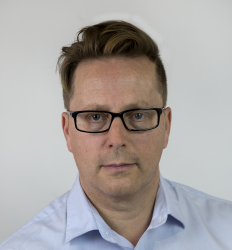 Latest posts by Houses and Holes
(see all)