Deutsche with the note:
Omicron detected in Tianjin and Henan
China's first Omicron outbreak was detected in the city of Tianjin over the weekend. On the morning of Jan 8, two patients in Tianjin who actively sought medical treatment were confirmed as being infected with the Omicron variant. The local government immediately locked down certain districts, restricted travel, and conducted large-scale screening. A total of 41 positive cases have been reported as of the morning of Jan 11.
The source of the local cases in Tianjin is still unknown, and community transmission is possible, according to local disease control officials. All previous local Omicron cases in Tianjin belonged to the same transmission chain. However, the above cases cannot be confirmed to be in the same transmission chain as the sequences of the imported cases of the Omicron variant that have been found in Tianjin. The early confirmed cases do not have any travel history outside Tianjin either. The specific source of the local cases found in Tianjin is still unknown at this time.
More alarmingly, the same Omicron virus strain has already spread to outside Tianjin. Two positive cases were found in Anyang, Henan on Jan 8, and were later confirmed to be the same Omicron variant found in Tianjin. Through contact tracing and gene sequencing, the source was identified as a college student who returned to Anyang from Tianjin on December 28, 2021, and who did not show any symptoms. 81 cases have since been confirmed in Anyang over the past few days.
This suggests that (1) the Omicron virus may have been transmitted in Tianjin for almost 2 weeks; and (2) other travelers might have already carried the Omicron virus from Tianjin to elsewhere in China.
It seems China's Covid outbreak this winter could be worse than in the previous winter. More provinces have detected Covid outbreaks this winter. Entering Q4, there are 12 provinces which have found more than 19 local cases in the past 14 days (Figure 1). More significantly, the total number of new cases in the past 14 days in Shann'xi has already exceeded 1500, which is a record high, except for in Hubei when Covid first occurred in early 2020, and this has happened despite China now having very high vaccination rates and strict regulations such as lockdowns. In addition, comparing the differences between months near Chinese New Year in 2021 and 2022, not only have the number of news cases been larger this year, the provinces hit by Covid outbreaks this year also tend to have higher GDP and population density (Figure 2).
What will happen next?
We expect the government to try to contain the Omicron outbreak with lockdowns and quarantines rather than taking a "live with Covid" approach. This will pose downside risks to near-term growth. The impact on consumption could be significant, but likely not as large as what happened in 2020. The impact on
production and supply chains will likely be much smaller than in 2020.
No matter how widespread Omicron becomes in the coming weeks, we think the government will still seek to contain the outbreak through lockdowns and quarantines, rather than "living with Covid". While Omicron seems to be less deadly than other Covid variants, it is still deadly enough to cause healthcare service shortages in China, at least in some regions. Vaccination appears ineffective in preventing Omicron from spreading, and while it offers protection against hospitalization, China still has some 20% of the population who are not vaccinated and will face serious health risks if Omicron becomes widespread. We think a containment approach is still the government's optimal choice for this winter regardless of how fast Omicron spreads in the next few weeks. It will be good news if travel restrictions, lockdowns and large-scale testing and contact tracing work in containing the outbreak. Even if outbreaks cannot be contained in some regions, these measures will still be considered necessary in flattening the curve and preventing hospitals from being overwhelmed nationwide.
Omicron outbreaks are significant downside risks for near-term consumption demand. Restrictions will likely be imposed nationwide to reduce travel before the Chinese New Year and encourage people to stay where they are. Cities where new cases were found will reimpose lockdowns and social distancing measures. The impact in each city will depend on local authorities. Experience from the past 2 years was that while some cities (such as Shenzhen and Shanghai) can manage outbreaks in a less disruptive way, other cities (such as Xi'an) have resorted to stricter and larger scale lockdowns, causing severe disruptions to consumption and service sector activities. Businesses such as restaurants, as well as those linked to travel, and leisure & entertainment will suffer from sharp revenue reductions or even temporary shutdowns. This may also cause temporary job and income losses and negatively impact consumer goods purchases. Retail sales growth dropped by 3ppt in Jan-Feb 2021 (in 2-year average terms; Figure 3). Retail sales might weaken again in Jan-Feb 2022, though the YoY growth rate might not drop much owing to the low base in 2021.
Nevertheless, consumption will likely recover rapidly once lockdowns are lifted.
Similar to what happened before, such negative shocks will likely be transitory and will be followed by strong recovery once lockdowns are lifted and businesses reopen.
The impact on production and supply chains will likely be manageable. China's industrial production and supply chains were severely disrupted by the outbreaks and lockdowns in Q1 2020, but not many disruptions were seen afterwards in subsequent outbreaks (Figure 4). This is because in 2020, travel restrictions were imposed when most people had already returned to their home towns to observe the Chinese New Year. Many could not go back to work in time post the CNY, causing production to slow or halt. This will not be repeated. What's is likely to happen this time will be similar to what happened in 2021, when many families avoided travel before and after the Chinese New Year and stayed where they live and work. In addition, vaccines will also make a big difference as they offer good protection for people to continue to work. Despite the Omicron threat, we think the scope for supply-side disruption will likely be manageable.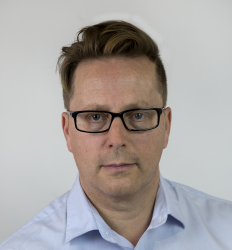 Latest posts by Houses and Holes
(see all)