In 2020, independent economist Saul Eslake slammed the heavy handed display by the Victorian Government and Police against its own citizenry in enforcing its draconian COVID-19 lockdown rules.
According Eslake, Victorians during the first lockdown payed almost $6 million in fines for breaching COVID restrictions, $2.2 million more than the rest of the country combined:
"Let me emphasise here, the comparisons I'm making are during the first lockdown, between late March and late May when all states were facing essentially the same situation during the first wave," Mr Eslake told Sky News.

"Particularly Victoria collected five-and-a-half times as much by way of revenue from fines for breaches of lockdown regulations as New South Wales, can you really believe that there were five-and-a-half times more Victorians for every person in New South Wales who was doing something stupid or idiotic.

"No of course not, the difference was that Victoria was much more zealous in putting the police out there looking for breaches, Victoria was much less willing to exercise discretion for minor or inadvertent breaches.

"And the fines which Victoria imposed for every breach were considerably higher than the rest of the country.
Then in May last year, Saul Eslake gave another interview to Sky News whereby he attacked Victoria's decision to lift fines by 10%, thus making it even more reliant on draconian policing:
"Victoria is already the state which uses its police force as a branch of the state tax office to a much greater extent than any other state," he said.

"We saw that during the pandemic when Victoria was levying some of the heaviest fines in the world for breaches of lockdown regulations and enforcing them much more zealously than for example the police in Russia or Saudi Arabia.

"The consequences of the image that Victoria's creating for itself as a high tax state, as an overpoliced state is going to do the Victorian economy some long-term harm"…
With this background in mind, it is interesting to read that the Victorian Government has banked a massive increase in speed camera fine revenue:
The number of speeding fines issued as a result of ­detection by both fixed and mobile road safety cameras rose to 1,106,039 from 947,911. Victorian drivers were slugged a total of $318.6m in fines.

Speeding infringements issued between April and June 2021 increased by almost 50 per cent on the same period in 2020…

In total, more than 1.2 million infringement notices were handed out across the state, including a 12.9 per cent increase for speeding and red-light ­offences over 2019-20.

It comes after a 75 per cent increase in the hours mobile road safety cameras were used…
As a Melburnian, fining people $227 for travelling 3kph above an artificially low 40kph speed limit is ridiculous. This is coming from someone that has only incurred one fine in 25 years of driving, not a leadfoot.
Victoria's speed cameras are more about regressive revenue raising than road safety.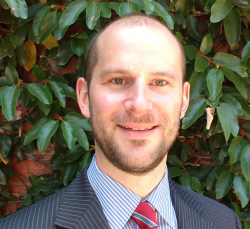 Latest posts by Unconventional Economist
(see all)