The US government announced over the weekend that it would provide one billion free rapid antigen tests (RAT) to its citizens, while the UK government has been providing free RATs for months through chemists and online.
However, Australian Health Minister Greg Hunt says the federal government does not intend to follow the US's lead, while he has blamed a shortage of RATs on a "global challenge".
Meanwhile, Labor has repeated its call for RATs to be free, while claiming some Australians are finding it "impossible" to find even one.
From The New Daily:
"I think that US system, as I say, is about one and a half tests per capita per head of population," [Greg Hunt] said.

"The Australian purchases at this stage are over eight per head of population, and that's the distribution system that has been agreed with the states and territories"…

The Opposition has criticised the federal government for failing to improve access to rapid tests…

"Australians are finding it almost impossible to get their hands on a rapid test. When they do so, they are paying as much as $100 for a test that their government should be providing them for free", [Labor's shadow health minister Mark Butler said].

Coalition ministers have claimed Labor's approach would encourage people to hoard rapid tests, an argument the Opposition has rubbished.
A fortnight ago, I had cold symptoms after socialising with people that later tested positive for COVID. However, I didn't bother getting tested as I couldn't be bothered waiting five plus hours in a testing queue only to be turned away, nor could I source a RAT for under $60. Instead, I isolated at home for a week and self-managed my mild symptoms. So I might have been a COVID statistic; although we will never know. Several other families in my social circle shared similar experiences.
Indeed, ACCC head Rod Sims today expressed "significant concerns" over RAT prices, which are being sold at 'scalper' prices:
The ACCC has received over 1800 reports from consumers concerned about the price of rapid antigen tests after it first announced its probe in December, with an increasing number of people concerned about sales in service stations and convenience stores…

"At the extreme end, we have received reports or seen media coverage of tests costing up to $500 for two tests through online marketplaces, and over $70 per test through convenience stores, service stations and independent supermarkets, which is clearly outrageous.

"There are several businesses that have repeatedly come to our notice thanks to the information provided by the public. We are asking those businesses to urgently explain the prices they are charging."
My personal view is that RATs should be provided free at testing sites and for a nominal price (circa $2) at pharmacies (free to concession card holders). Setting a small fee would discourage hoarding and waste, while also providing the community with widespread access.
Whichever way you cut it, the current system is an abject failure that has facilitated 'scalper' pricing of RATs and denied tests to Australians when they need them most.
It is also perverse that the government is willing to spend many multiples more on free PCR tests, but is unwilling to properly subsidise lower cost RATs.
When it comes to the Morrison Government's COVID management, nothing is logical or well thought out.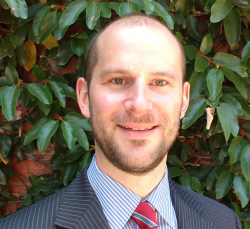 Latest posts by Unconventional Economist
(see all)