Well there it is – proof the US Federal Reserve is way behind the ball on tackling inflation which will have massive implication for global markets in 2022. Here's the scoop on the print last night:
Inflation jumped at its fastest pace in nearly 40 years last month, a 7% spike from a year earlier that is increasing household expenses, eating into wage gains and heaping pressure on President Joe Biden and the Federal Reserve to address what has become the biggest threat to the U.S. economy.

Prices rose sharply in 2021 for cars, gas, food and furniture as part of a rapid recovery from the pandemic recession. Vast infusions of government aid and ultra-low interest rates helped spur demand for goods, while vaccinations gave people confidence to dine out and travel.

As Americans ramped up spending, supply chains remained squeezed by shortages of workers and raw materials and this magnified price pressures.
And the five year chart: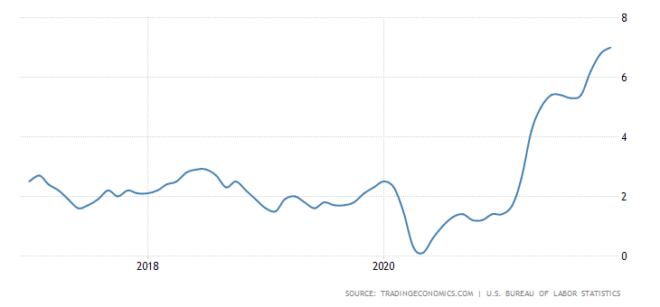 And the 25 year chart: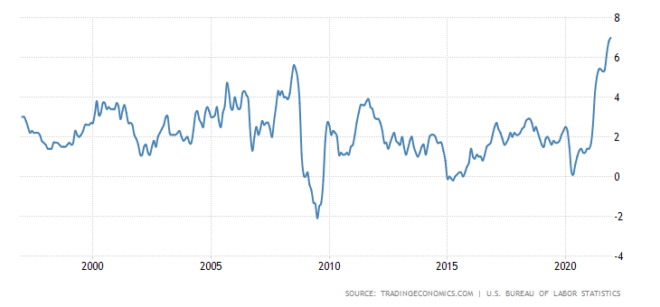 And current policy rates: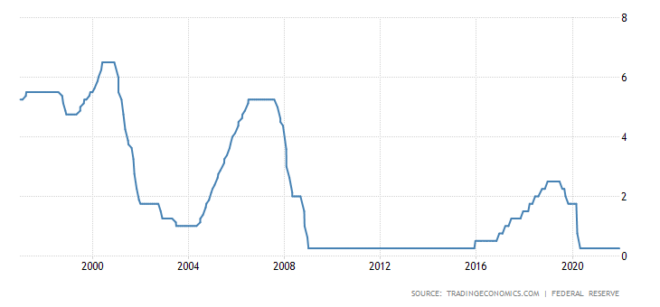 This chart from Callum Thomas shows how far the Fed has to play catchup: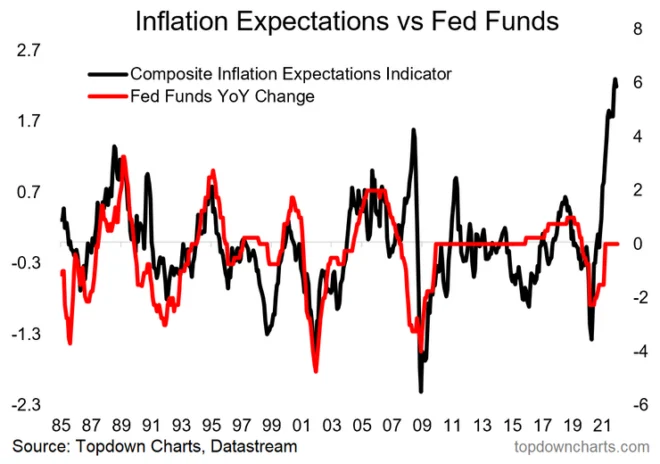 Somethings got to give soon and that means a lot more interest rate rises planned in coming months, and with US stock markets at record high valuations, this will be a very volatile year to say the least!
Latest posts by Chris Becker
(see all)