Surely only in Australia parliamentary pig's trough could this happen:
Google says they're trying to stop Clive Palmer's United Australia Party from posting misinformation — paying to advertise it, on the other hand, seems to be a different story. During a parliamentary inquiry into online safety, Google Australia's Lucinda Longcroft told MP Tim Watts the mega-company "do not seek to profit" from misinformation, as SMH reports. The UAP has spent $5 million on advertising their videos on YouTube (Google owns YouTube) in the last five months, and Google has removed four of the party's videos for breaching their misinformation rules (about $100k worth, the paper says). The videos got millions of views before being deleted.

Among the videos removed were ones of UAP's Craig Kelly spruiking hydroxychloroquine and ivermectin for COVID (neither are proven to work and can be very dangerous). Incredibly — I kid you not, folks — Kelly is actually a member of the parliamentary inquiry. He asked Longcroft, don't you think you're causing harm by denying people access to information recommending hydroxychloroquine and ivermectin? To which Longcroft basically replied, uh — no, we definitely trust the experts. What a world.

Incidentally, Palmer has promised the most expensive election campaign in history, The Brisbane Times reports. It'd have to be more than the $80 million he spent at the last election, one would assume, when he didn't win a single seat, SBS adds. He's leading the UAP's Senate ticket.
Such is life without an integrity body.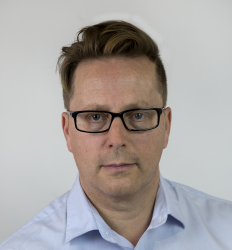 Latest posts by Houses and Holes
(see all)