The arguments for an Australian Republic are very underwhelming:
The steady stream of dramas and scandals emanating from the royal family continues apace. Prince Andrew's friendship with the notorious Jeffrey Epstein, the Sussexes' endless soap opera, and now a "cash for honours" affair right under Prince Charles's nose.

As the next generation of Windsors supplants the older generation, many Australians will conclude that it's no longer appropriate for this issues-rich family to rule over us. They will say it's time to take control of our own destiny.

…Let's start with the Labor Party's proposed three-step process. Step one is a referendum (or call it a plebiscite) on whether people want a republic in principle. If step one gets up, step two is deciding on a model, a highly contested process. Step three is a constitutional referendum: voting yes or no on the chosen model.

The Australian Republic Movement has just released its model for a republic, in which state and federal governments nominate candidates, with the head of state to be decided by an election. This also sounds like a model that will be too complex to succeed.
There are three reasons that I object to this.
First, the Windsor's are positively glowing versus our own rape-sodden parliament. How can the Canberra snake pit possibly be put up against Buckingham Palace as some kind of moral superior? This is pure jingoism.
Second, ANYTHING that weakens Australian commitment to the Anglosphere in the period ahead is a very bad idea. We're going to struggle against the Chinese communist tide enough as it is.  The Republic will be used by interests to argue Australia must break away from the past to form an "independent" (that is, Chinese) foreign policy.
Third, embarking on such a large culture war project amid a plague of symbolism over substance politics will only snow the real issues all the more. What we need is a bullet to the head to culture wars so we can focus on the real issues of class equity, economic structure, social advancement and national interest.
Another debate about identity is another nail in the coffin of any plan for the future on this basis.
Forget the Republic. It's just another bullshit distraction as the carpet baggers pillage Australia.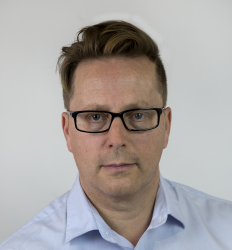 Latest posts by Houses and Holes
(see all)