Deutsche wraps what's bothering equities:
In our recap of the December FOMC meeting we emphasized risks that liftoff would occur in March and that balance sheet rundown could commence this year. This week's minutes confirmed these hawkish signals and this morning's December employment report showed further progress towards maximum employment. Accordingly, we have updated our views on Fed policy to reflect these developments.

We now expect that liftoff will occur in March and that the Fed will undertake four total rate hikes this year. As the minutes signaled, the Fed will be very nimble in responding to the incoming data, making consecutive rate hikes or even larger increments possible. Beyond 2022, we maintain
our view of three rate increases in 2023 and the terminal rate (2.1%) for fed funds.

Quantitative tightening is likely to commence in Q3. Our baseline is that the Committee releases details on the runoff caps around the May FOMC meeting with the announcement of rundown coming shortly thereafter (our baseline is July). Our preliminary calculations suggest that while runoff would be $300-400bn in the second half of this year (depending on how they structure the caps), it would be around $1tn in 2023, equal to roughly two hikes in total.
Permabullish JPM says no worries:
Higher bond yields should not be disruptive for equities, but rather support our call for a Growth to Value rotation. We stay positive on equities and expect Omicron will ultimately prove a positive for risk assets, as this milder but more transmissible variant speeds the transition from pandemic to endemic with a lower human toll (see here). Near term we recommend buying the dip on US indices given oversold conditions, though medium term we favor EM/China/Europe on a regional basis on improving activity and easing headwinds, and the UK on valuation. SMid caps are attractive based on valuation and technicals, although we expect 2022 returns to be front-loaded. In Bonds, we stay short 10y USTs, despite their recent selloff, as we see further scope for higher yields given still rich valuations and the hawkish shift in Fed expectations. In the Euro area, we took profit on bearish duration proxies as Omicron concerns fade. In Credit, despite Omicron fears and rising bond yields, we see spreads grinding tighter as deals are well absorbed by the primary markets. This week's pattern is likely to repeat in 2022, offering buying opportunities on spread-widening. We remain bullish on Oil given strong demand (that should easily absorb OPEC+'s agreed nominal production increase), light positioning, and limited producer hedging. We also stay long the agriculture complex on demand recovery (particularly for biofuel feedstocks), weather risks, and inventory tightness.
Meh. Experience from 2016 and 2018 says that equities cannot handle higher yields. The question is only how high can yields go before the mid-cycle accident?
To my mind, the dramatic withdrawal of liquidity ahead brings with it a natural drawdown in the price multiple of equity. That only leaves earnings growth to drive value and the lifting of yields will also suppress that as some normalisation of GDP output returns. Especially since Biden stimulus is now dead.
Each successive US cycle has required less tightening to deliver the same asset retrenchment. Post millennial-bust it was 4% of hikes. Post-GFC bust it was 2% of hikes. I see no reason why it won't be 1% of hikes post-COVID-bust: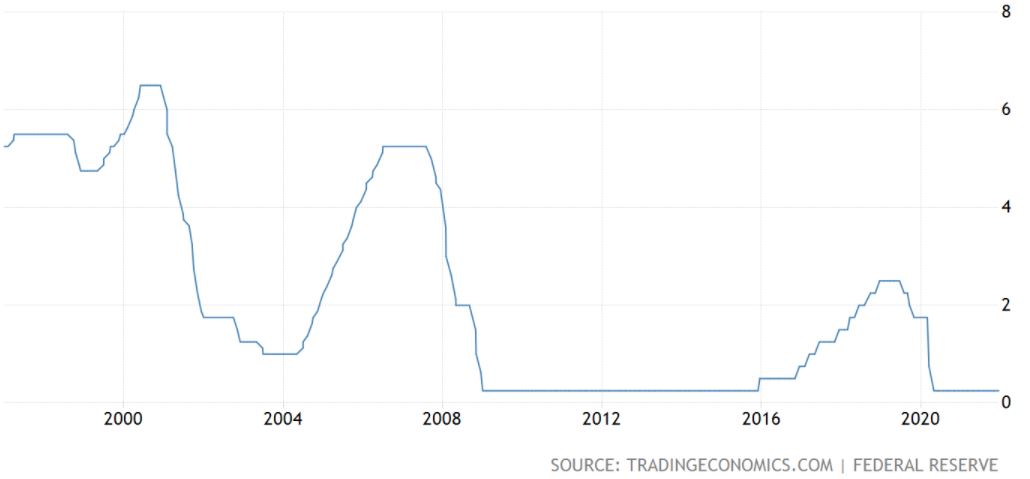 I'm looking for a more painful 10-20% mid-cycle pullback before I BTFD. It will need to be strong enough to knock the Fed off course.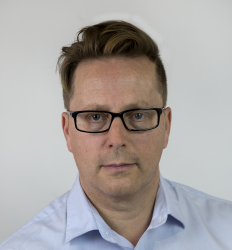 Latest posts by Houses and Holes
(see all)