From Roy Morgan Research:
The latest Roy Morgan employment series data shows 1.25 million Australians were unemployed in December, down 78,000 on November (8.5% of the workforce), but a further 1.42 million Australians (9.7% of the workforce) were under-employed, up 218,000 (up 1.4% points).
Workforce increased by 196,000 to near record 14.71 million in December:
The workforce in December was 14,713,000 (up 196,000 from November) – comprised of 13,461,000 employed Australians (up 274,000) and 1,252,000 unemployed Australians looking for work (down 78,000). It is important to understand that the workforce participation rate of Australians aged 14+ (69.4%) increased before Christmas and is now 2.3% points higher than it was prior to the pandemic in February 2020 (67.1%) with more Australians now both employed and unemployed than pre-pandemic.
Employment in December increased to a record high of 13.46 million:
Australian employment increased 274,000 to 13,461,000 in December with full-time employment increasing by 28,000 to 8,817,000, its highest since June 2021 – before the outbreak of the Delta variant of COVID-19 in Sydney. Part-time employment was up by 246,000 to 4,644,000.
Unemployment dropped in December as full-time and part-time employment increased:
1,252,000 Australians were unemployed (8.5% of the workforce), down 78,000 from November with fewer people looking for full-time work (down 25,000 to 557,000) and a significant drop in those looking for part-time work, down 53,000 to 695,000 as employment in part-time work increased by 246,000 – as mentioned above.
Under-employment increased in December as part-time employment also increased:
In addition to those who were unemployed, 1.42 million Australians (9.7% of the workforce) were under-employed – working part-time but looking for more work, an increase of 218,000 (up 1.4% points) from November. In total 2.68 million Australians (18.2% of the workforce) were either unemployed or under-employed in December, an increase of 140,000 on November.
Compared to February 2020, before the nation-wide lockdown, in December 2021 there were over 200,000 more Australians either unemployed or under-employed (+0.9% points) even though overall employment (13,461,000) which is now 589,000 higher than it was pre-COVID-19 (12,872,000).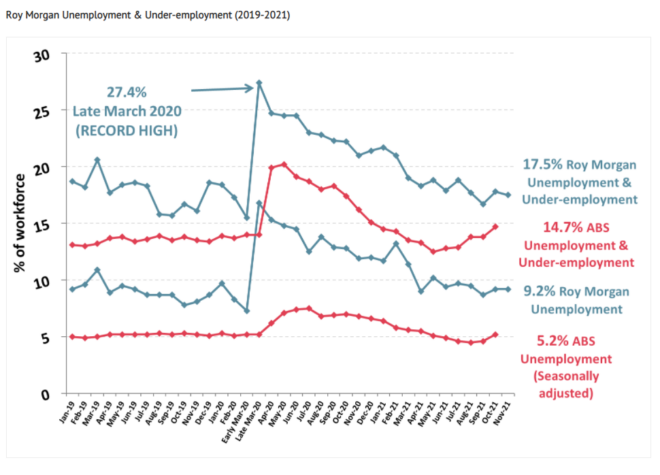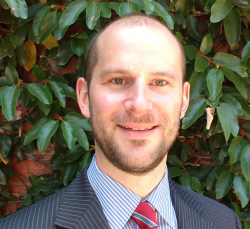 Latest posts by Unconventional Economist
(see all)