According to the latest dwelling construction data from the ABS, Australia has a record volume of detached houses currently under construction: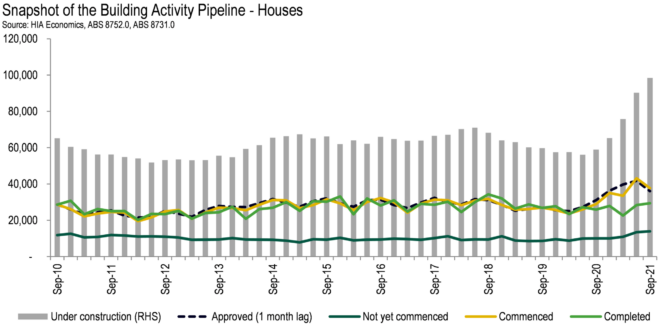 This insatiable demand has also driven lot prices to record highs, according to the Housing Industry Association (HIA):
"A significant increase in the price of land indicates that supply is not keeping pace with demand," said HIA Economist, Angela Lillicrap…

"Over the year to September 2021, the median price of land in Australia increased by 12.6 per cent. This is the strongest annual increase since 2006," added Ms Lillicrap.

"In Greater Sydney alone, the median price of residential land increased by 32.2 per cent over the year to September 2021.

"The median price of land in the combined greater capital cities increased by 14.7 per cent over the year to September 2021 compared to an increase of 8.6 per cent in the combined regional areas. This suggests that the shortage of residential land is more severe in the capital cities…

According to Tim Lawless, CoreLogic's Head of Research: "Considering the record level of detached house approvals at the peak of HomeBuilder together with the constraints involved with bringing newly subdivided land online quickly, the surge in land prices over the quarter is hardly a surprise.

"What is more counter intuitive is the trend towards fewer land sales through 2021, a pattern that is evident across each of the state capitals despite strong demand. Softer volumes are more a reflection of short supply rather than a lack of demand, which helps to explain the sharp rise in land values at a time when the volume of land sales is reducing," says Mr Lawless.
The fact of the matter is that developers drip feed stock onto the market in order to maximise sale prices and profits. That's what they have always done, as evidenced by Dr Cameron Murray and Highrise Harry Triguboff.
It is 'economics 101' for developers to act like a cartel, exercise their market power, and maximise their profits.
How else would lot prices have soared while developers sat a mountain of zoned residential land, totaling a decade-plus of supply?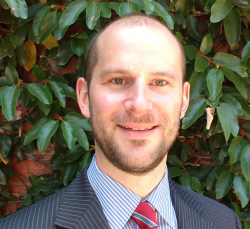 Latest posts by Unconventional Economist
(see all)