The New Daily's Matthew Elmas posted a terrific article summarising the difficulties RBA Governor Phil Lowe faces in trying to accelerate Australian wage growth above 3%:
Reserve Bank governor Philip Lowe had just finished delivering a broad speech on the Australian economy in rural New South Wales when the topic of what economic success looks like in Australia came up.

"Let me describe my central bank nirvana to you," Dr Lowe began.

"It's an inflation rate that's averaging 2.5 per cent, labour productivity growth at 1.5 per cent … wages growing at 4 per cent [annually] and full employment," he said.

"That's where I would like to see us get to."

"Whether we can get there, I don't know," Dr Lowe said in the Q&A.

"But stronger growth in wages than we have had over the past decade is in the national interest, underpinned by productivity growth"…

Dr Lowe's answer was remarkable not because those are controversial measures of economic success – in fact they are quite the opposite – but because Australia hasn't achieved them in many decades, or perhaps never has…

In the years before and after the mining investment boom, Australia's economy was plagued by low growth, stagnating living standards and an inability to provide well paying and secure work to everyone who wanted it…

The goal here is to generate enough work that bosses across Australia find it hard to secure more labour, forcing the price of it (wages) upwards…

Economists, including Dr Lowe, believe we'll need to push the jobless rate to new-found lows – perhaps even below 4 per cent – to really push up wages because of structural changes like insecure and flexible work…

But more than a decade has passed since that equation has worked.

Annual wages growth has languished below 2 per cent for years and only just managed to reach 2.2 per cent over the September quarter this year…

Higher rates of insecure work, the globalisation of the labour market and more persistent competitive pressures facing businesses are just some of the factors that have kept wages growth on ice over the past decade…

Although the unemployment rate is key to getting wages moving again, the underlying factor responsible for long-term wages growth and growth in living standards across Australia is productivity growth…

The problem is, Australia has a massive productivity problem.

The latest ABS data shows labour productivity grew at just 1.1 per cent in 2020-21.

That's around where productivity growth has languished for a decade…

"When I entered the labour market it was quite tight and firms spent a lot of resources attracting and retaining people," Dr Lowe said on Thursday.

"That drives productivity growth … I've been talking quite a lot about the importance of reinvesting in training and skills. I think that's a job for both business and government to support that."
I covered these issues at length in my Christmas special report.
In a nutshell, the RBA has minimal chance of achieving its wage growth targets if the federal government proceeds with its mass immigration reboot.
The Government has already announced its goal to import at least 200,000 migrant workers by July 2022:
"We are working on a figure of 200,000, it may well be more than that but we will be actively looking to bring as many people into Australia as soon as we possibly can" – Karen Andrews, 22 November 2021.
This announcement effectively brought forward the Intergenerational Report's (IGR) projection of 235,000 annual net overseas migrants from 2025-26 onwards: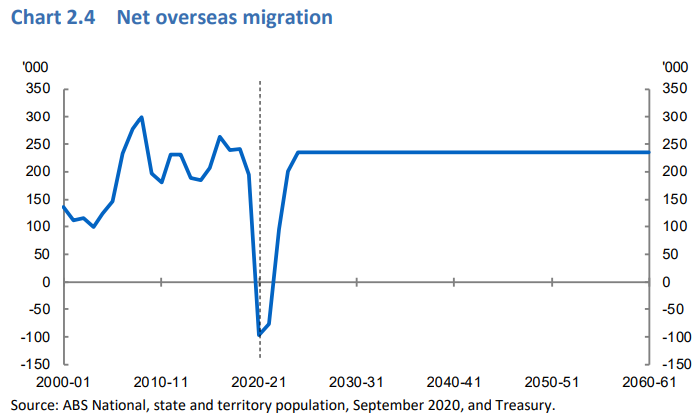 Importing so many workers will rapidly increase Australia's labour supply and prevent the unemployment rate from falling to 4% or below.
Indeed, the steady importation of 180,000-plus migrant workers every year pre-COVID was a key reason why the RBA continually failed to meet its wage growth targets, since labour supply always ran ahead of demand: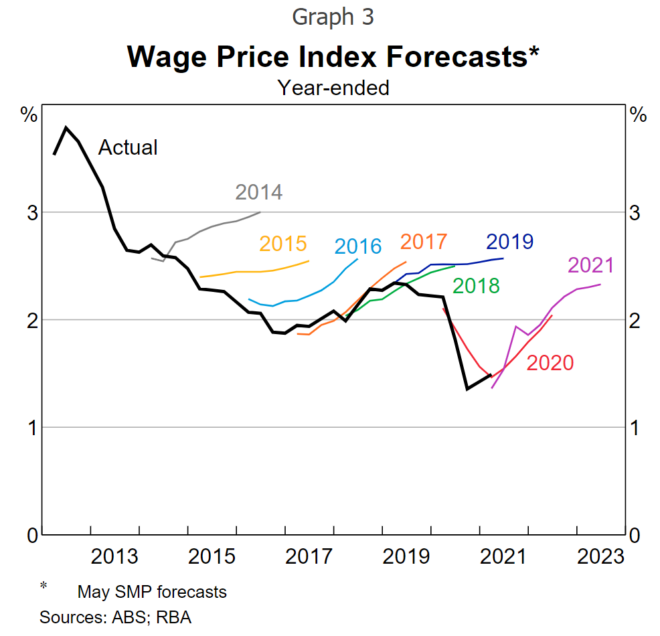 The biggest risk to Australian wage growth is mass immigration, which should be self evident given the business lobby's incessant pleading for migrants. They obviously want the immigration floodgates reopened to lower their wage costs and boost their profits.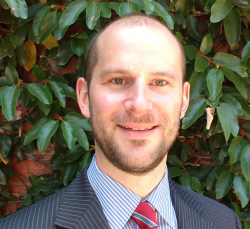 Latest posts by Unconventional Economist
(see all)