Chalk up another epic fail for our useless PM:
The Pharmacy Guild of Australia has plans to launch its own website to help people find stores stocked with rapid antigen tests after witnessing "market failure" and the competition watchdog's crackdown on price gouging.

…The Australian Competition and Consumer Commission (ACCC) has received more than 1,800 consumer reports about the self-administered testing kits since Christmas Day with 90 per cent concerned about pricing.

…On Monday, federal Health Minister Greg Hunt said 5.6 million tests had been provided to aged care facilities, and that 70 million more would arrive "over the coming weeks and months".

Professor Twomey said it was not until late December that national cabinet formed a consensus view to "acknowledge rapid antigen tests".

"It was too late," he said.

…He said that had resulted in a "market failure" because demand was outstripping supply.
Desperate times call for desperate measures:
Pharmacies are going to "extreme lengths" to obtain rapid antigen tests for customers, with some even banding together to charter flights from China, the nation's pharmacy guild has confirmed.

"Pharmacies are doing whatever they can to source rapid antigen test (RAT) kits as soon as possible, to meet the demands of patients and customers," said Anthony Tassone, the guild's Victorian president.

"Some pharmacies are going to extreme lengths," he said. "The guild has heard of some instances of chartering a flight, but this is not common because pharmacies are small businesses and don't necessarily have the means to do this."
Bernard Keane sums the failure:
Under the traditional Canberra model of public policy, the issue of the impact of reopening the economy on the workforce and supply chains would have been dealt with something like this.

Once national cabinet had agreed on a reopening plan driven by vaccination rates, with modelling showing a big rise in infections but not of hospitalisations and deaths, Scott Morrison and the department of Prime Minister and Cabinet (PM&C) would have coordinated an existing, or new if necessary, inter-departmental committee to assess the likely impacts of a sharp rise in infections, not merely on the workforce but on education, on health care and on supply chains.

Departments like Infrastructure, Health, Industry, Home Affairs and Workplace Relations would have been involved. Industry and perhaps unions would have been consulted. This would have led to a briefing on expected impacts and solutions.

National cabinet could then consider what planning needed to be done jointly, and it would become the basis for a submission to Scott Morrison's own cabinet on what Commonwealth actions were required in those areas where it had direct responsibility — primary health care, aged care, logistics, border control, industrial relations. Ministers could have had a clear basis on which to make decisions about, for example, what to do if large numbers of workers in key sectors called in sick in the context of a reopening economy.

Pretty simple stuff. But it didn't happen, or if it did, Morrison and his cabinet ignored it. Industry and health providers were actually ahead of the government: the Australian Medical Association warned Health of the need for a strategy to secure supplies of rapid antigen tests in September, only to be rebuffed by bureaucrats who claimed the government didn't want to intervene in the market.
This one policy failure alone has ensured tens of billions in economic harm, health distress and death.
Treasurer Frydenberg did the usual. Blame the unions!
Senior figures in the Morrison government have accused the union movement of "fearmongering" after the ACTU threatened strike action over access to rapid antigen tests.

The government's counter-­attack, led by Josh Frydenberg, came as Australia's peak medical advisory body looks into dropping the isolation period for Covid-positive people from seven days to five days amid signs the Omicron wave could be peaking.
Yep, let's make more folks sick with no testing, hammered hospitals, and the economy reeling. That'll fix it!
The problem is, business agrees with the unions:
Small business owners say they will not be able to absorb the cost of providing rapid antigen tests (RATs) to potentially COVID-exposed employees and are calling on the federal government to subsidise the tests.
In fact, everybody agrees with the unions:
As a political fight escalates over test shortages and price gouging, the exclusive findings show 86 per cent of Australians believe the rapid tests should be free or subsidised in some way.
So, what does Morrison do? Lies and gaslights of course!
Health Minister Greg Hunt claims it is "dangerous" to provide free rapid antigen tests to all Australians, as their use could blow out to 10 million a day, taking supply away from those most in need.
As LVO suggested, if that worries you, then put a small charge on them to prevent hoarding. But still, heavily subsidise and regulate supply to ensure the smooth running of everything.
Morrison can't do it because there are no RATs to do it with. The government failed again to anticipate the need for this basic tool for reopening. Morrison would rather gaslight than implicitly acknowledge another extraordinary blunder.
So, we're free to not test, free to spread Morrison's plague, free to shut down the economy, and free to kill the vulnerable, instead of getting a few free RATs to prevent it all because you can't be trusted with your freedom!
Morrison needs the Joker back and fast.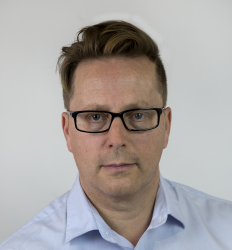 Latest posts by Houses and Holes
(see all)