PM Morrison lying again:
…when the retailers went public telling customers what they were told – that their tests were going to the government – the Prime Minister and the Health Minister threatened the companies with huge penalties.

"I want to stress that these are false claims," the Prime Minister said on Friday.

…"These claims are categorically untrue. Supplies of rapid antigen testing kits are not being redirected to the Commonwealth, and at no time has the Department sought to place itself ahead of other commercial and retail entities.'

…leaked WhatsApp messages provided to news.com.au suggest the truth is more complex.

They also support smaller retailers' claims that orders were redirected or delayed to satisfy government demand – claims the Prime Minister has called "false" and threatened to refer to the consumer watchdog.

News.com.au has sighted the WhatsApp message between a supplier and a retailer where the company apologises and says "sorry" but new orders are now being swallowed up by the government.

In other words, the huge sudden rush of orders for rapid antigen tests from the Morrison government in January distorted the market and made it more difficult for retailers to obtain the hard-to-find tests for families.

The messages also corroborate the story of another Queensland retailer who insists he was told a similar story.

Titled "Order Taken from Sydney Airport", the email was sent from a Brisbane based supplier to another Queensland supplier that had been contracted by Queensland Rail to secure 20,000 tests.

In the email, the supplier states: "Unfortunately, I am the bearer of bad news. The order you had with us for 20,000 saliva based rapid antigen tests kits was at Sydney Airport as I advised you late last week."

The email claims the importer of the tests had decided to not honour the agreement and sell them all to "the government" instead.
The RATs issue has turned super toxic for the Liar from the Shire. Apparently, it's all your fault even though you can't get any:
Corporate Australia has rejected claims by Deputy Prime Minister Barnaby Joyce that businesses and individuals have been hoarding rapid antigen tests, saying Australia is a victim of the global supply chain crunch.

Mr Joyce told ABC Radio on Monday the government had been working hard to import rapid COVID tests but said the products were being hoarded, with both individuals and businesses buying "more than they require".

"Corporations and businesses who buy up more than you'd expect … It's like saying you're not producing enough toilet paper because people are swiping it off the shelves, I don't know why they do it, but they do," Mr Joyce said.
What a buffoon:
Joyce's extraordinary comments came after he was quizzed on ABC radio on Monday about the US and Europe warning their citizens against travel to Australia because of its ongoing Covid crisis.

"People aren't dying," Joyce told RN Breakfast.

Host Patricia Karvelas quickly pointed out that he was wrong.

"People are dying. People are dying every day," she said.

That prompted an immediate apology from Joyce.

"Sorry, sorry, sorry. Yes, you are correct, I shouldn't have said that," he said.

"But the number in which – the fatality rate is very low.

"Obviously that is a tragic thing for anybody … [to die] for any reason – for catching the flu. But the fatality rate of Omicron is remarkably low and Australia has done a remarkable job."
If you say so, mate. Tell that to your core constituents:
Aged care providers are telling essential visitors to find their own rapid tests or be denied entry as the industry grapples with what it describes as a "dire need" for the devices.
No RATs, no visitors, lots of deaths. All of it lied about. It's as if the Morrison Government has planned to lose power. And it's working!
Scott Morrison enters a federal election year with his approval languishing at levels not seen since March 2020, and the Coalition's handling of the Omicron wave has prompted some voters to signal they are now less likely to back the government on polling day.

The first Guardian Essential poll of 2022 confirms the prime minister's approval rating (46%) hasn't budged since last December, and disapproval of Morrison is up two points to 46%.

The Morrison government had hoped to recover standing with voters over the summer break, but the desired political fillip hasn't eventuated. The prime minister needs to recover lost ground – voter approval of Morrison dived 19 points during the controversies and missteps of 2020.

While the uptick in voter disapproval of the prime minister during January falls inside the survey's margin of error, more emphatic is voter disillusionment over the government's handling of the pandemic.

Last December, 41% of respondents rated the federal response to Covid as good. After the challenging summer of Omicron – with surging case numbers, increased numbers of deaths, and rolling controversy over shortages of rapid antigen tests – only 35% of respondents think the Morrison government is doing a good job, while 38% (up from 32%) of the sample describes the response as poor.
Half of The Australian Financial Review readers have a less favourable view of the Morrison government following a stressful summer of surging omicron cases, a shortage of rapid antigen tests and the Novak Djokovic's visa saga, according to a survey.

Heading into an election year, 51 per cent of readers who took part in the poll said recent events had diminished their view of the federal government, while 42 per cent said their views were unchanged. Just 7 per cent of readers said their opinion of Mr Morrison's government had improved.
That's another core constituency up in arms.
If you think it can't get worse yet for Morrison then just wait for the kids to go back to school and all get sick, then bring it home to Mum:
Fewer than half of primary school-aged children will have a first vaccination by the time school resumes next week, and health experts say the numbers may never reach anything close to adult or even teenage vaccinations.

Nationally, 29 per cent of five to 11-year-olds have had a first vaccination, with 662,297 doses admin­istered. There are 2.3 million children in that age group.

It had been hoped children would be protected with one dose by the time school resumes, but most will have no protection.
That Morrison has cornered himself on holding an election immediately following the above political calamity tells you all you need to know about the bloke's values, judgment and brains.
As I have said before, the inability to address even your own most basic interests is the hallmark of a pathological problem.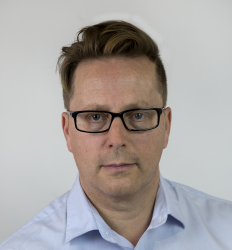 Latest posts by Houses and Holes
(see all)