It's amusing to watch, the usual dark way, as Scott Morrison's ineptitude crashes his government. Today the RATS are deserting his sinking ship:
Three Coalition senators have joined growing calls from the crossbench and Labor to hold a royal commission or similar inquiry into Australia's Covid pandemic response.

Nationals Matt Canavan and Sam McMahon and Liberal Gerard Rennick – three of the five Coalition senators who crossed the floor to vote against vaccination mandates – have backed the idea, which also received in-principle support from the Labor leader, Anthony Albanese.

Last week the independent senator Rex Patrick wrote to the prime minister asking him to consider establishing a commission before he calls the 2022 election and to set aside money for it in the budget. The independent MP Zali Steggall is already working on draft terms of reference.
Bring it on:
scores of billions given away to corporate mates;
total failure to centralise quarantine;
corrupt vaccine procurement policy and trashed rollout;
convulsive reopening into OMICRON leading to death and mayhem;
corrupt outsourcing of test and trace leading to collapse;
total failure to prepare with RATs;
total failure to mobilise Commonwealth,
and two Morriscessions owing to all of the above.
It will be a long and ugly inquiry with one more utter failure to countenance:
Australia could make more than two million rapid antigen tests (RATs) each week with an outlay of about $20 million on new production lines, say industry leaders who are putting plans to Labor and the Coalition in a bid for state and federal support.

Warning of a long-term shortage of the COVID-19 tests, industry executives estimate every $20 million investment could add another two million units to local manufacturing when employers and households are struggling to find imported kits

But some companies are giving up on government help for local production after "lacklustre and disappointing" talks with state and federal officials, setting up a political contest at the federal election on how to boost supplies.

"What we are looking at seriously now with local manufacturers is an opportunity to establish facilities where we could develop and manufacture at large scale for many different tests," said PTA chief Dean Whiting.

…"Demand is probably going to outstrip supply for many months to come and we will have to work week-by-week to make sure that we have enough tests to meet our critical supply needs in Australia.

"…Mr Whiting said 99 per cent of RAT kits sold in Australia were imported and only one company, Innovation Scientific, made and sold the products in this country. Others, such as Ellume, Lumos Diagnostic and AnteoTech have developed tests but sell them overseas.
This will run right through the election.
I hope the Liberal Party learns its lesson. Drafting disordered cult nutters to run the party and country does not end well for either.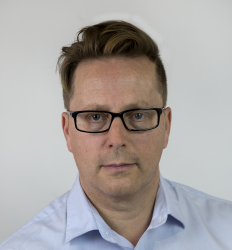 Latest posts by Houses and Holes
(see all)