Queensland has seen three more COVID deaths, all from unvaccinated persons (two were people in their 70s and one was in their 60s), and nearly 24,000 new cases, taking the total national new case for today towards the 130,000 level.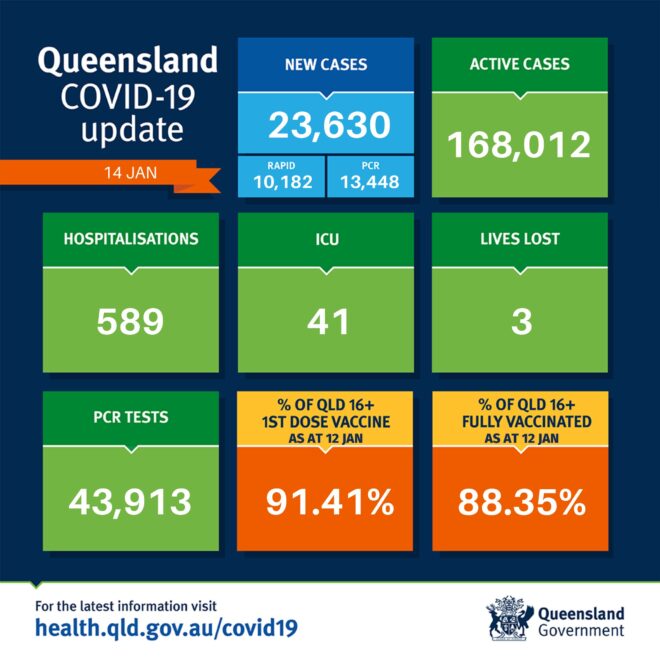 The peak is not yet in according to Queensland CHO Dr John Gerrard:
That's the question on all of our lips at the moment. You would have seen in the media this morning that New South Wales believes that they are at their peak.

"Our modelling is suggesting that Queensland in general is about two weeks behind New South Wales. But different areas will be reaching their peak at different times in Queensland because we're a more decentralised state.

"The most useful things to look at will be hospitalisation rates rather than the numbers of cases.

"And we're looking at those closely every day. And it's when the hospitalisation rates start to steady. And Gold Coast has been relatively steady for a day or two, but you can't read too much into a day or two worth of data.
A few more updates via the ABC:
Tasmania: 1,201 new cases (852 from rapid antigen tests), 10 people in hospital, 0 people in ICU, 0 deaths
ACT: 1,125 new cases (240 from rapid antigen tests) 27 people in hospital, three in ICU, three people ventilated
Latest posts by Chris Becker
(see all)