The RATs debacle is now caught in Morrison's usual web of lies:
Rapid antigen test vendors are telling their customers that kits bound for personal and workplace use are being diverted to the national stockpile, contradicting the Prime Minister's vehement denial this is happening.

Retailers such as Werko, Star Hygiene and HiCraft have blamed federal government requisition of saliva RATs upon their arrival in Australia for delays in filling customer orders, as Scott Morrison faces mounting pressure over his failure to acquire sufficient supplies of the at-home tests.

…Emails sent to multiple customers who had their orders delayed, and seen by The Australian Financial Review, said delays to saliva test deliveries were partly because of the federal government requisitioning orders.

…"The saliva tests were prioritised to the government's national stockpile and were pulled from under our nose – without prior notice – causing major delays," Werko wrote in an email to customers whose orders were held up.

"As a result, all those who have placed an order for these kits will have their orders dispatched on the week of Jan 22nd."
Another lie:
"We accept our share of the responsibility when it comes to providing the tests that we are responsible to provide," he said. This was important. Even so, he argued that tests were mostly up to the states and territories. He also blamed the states for setting rules that required employers to use rapid antigen tests every day, using up supplies. His sweeping claim was backed by some employer groups but disputed by states and repudiated by the ACTU.

It was also classic blame-shifting, something voters have seen time and again in this pandemic.

The truth is that business leaders were telling the government last August to make rapid antigen tests widely available.
Wasn't there a national cabinet?
Another lie:
The government claims the rollout of booster shots is "ahead of schedule" and will be completed by the end of the month.

Its solution for staffing shortages while Omicron tears through the community was announced on January 7 — the isolation rules for workers identified as close contacts were amended for large groups of workers, including aged care staff. If asymptomatic, they could keep working provided they undertook a rapid antigen test every day for seven days. Most states have ratified that.

Plainly that assumes availability of rapid antigen tests, which were initially not available. Providers sought to access the federal government's stockpile but "they weren't getting them at all, or not promptly", says Paul Sadler, CEO of the non-profit sector peak body Aged & Community Services Australia.
Another lie:
Scott Morrison has denied misleading Australians about whether his government is detaining refugees at a Melbourne hotel, insisting he "answered to the best of my knowledge at that time".

The prime minister on Wednesday acknowledged people recognised as refugees were among those held at the Park hotel – where tennis star Novak Djokovic was also briefly detained – but insisted he had never suggested there were no refugees there.

On Monday he told a radio host: "It's not clear that to my information that someone in that case is actually a refugee."
Another lie:
The US is advising its citizens not to travel to Australia because of COVID-19.

The US has slapped a "Do Not Travel" Level 4 advisory on the country "due to COVID-19-related travel restrictions" — even though tourists are not yet allowed in.

…Australia is calling on backpackers and students, including from the USA, to now come to Australia to help fill jobs, by returning their visa fee.
Finally, there's the big lie:
A high-ranking doctor from one of Sydney's biggest hospitals has lashed the "politically driven" management of the pandemic, as thousands of health staff remain on COVID-19 leave and the number of hospitals treating coronavirus patients has grown to nearly 100.

In a video briefing to junior staff, Royal Prince Alfred Hospital executive clinical director Professor Paul Torzillo told doctors that directives from state and federal health departments were being filtered by the hospital to determine what was appropriate for staff and patients.

"Increasingly, the pronouncements coming from government are completely politically driven and … not health-based," he said in a recording viewed by the Herald.

There are now 95 hospitals managing coronavirus patients across NSW – up from 73 last week. About 5300 staff are on leave due to COVID-19 exposure, placing huge strain on the system.

The video from last week featuring Professor Torzillo is a rare insight into the unvarnished views of senior health staff and how the health system is caught between the pressures of shortening isolation for health workers and the need to keep the infection out of hospitals.

Professor Torzillo's declined to comment on the clip, but told the Herald that "opening up in the weeks before Christmas was inappropriate".
Zero planning, all ideology and heaven help you if you get sick or work in healthcare.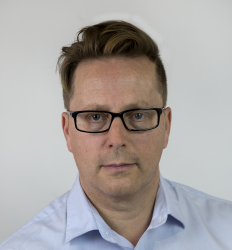 Latest posts by Houses and Holes
(see all)