Playing the Joker card worked a treat in the left and right weekend press for the Morrison Government:

This immense distraction has only one purpose, to bury the lede of the collapse of government service delivery during Morrison's "let it rip" recession. ACOSS has summed up what is missing:
The ACOSS policy recommendations are organised across health, education, social security, essential services, aged care, disability, First Nations communities and emergency accommodation for women and children who are exposed to violence. They include the restoration of the economic support systems that were cut when vaccination rates reached targets, pandemic leave payments for all affected workers, a suspension of "mutual obligations" that require Centrelink recipients to unnecessarily visit offices and workplaces, free RATs to be mailed to all residents, equitable access to protective equipment, "fast and equitable vaccination for children", including in schools, and measures to prevent inequitable access in remote and rural communities.
These are the basics of centrist government. Counter-cyclical income support, social safety net, practical health services to enhance freedoms. They should all have been put in place before Australia opened up, OMICRON or not.
We got none of it owing to Morrison policy unprocess and won't see it now because that would acknowledge the failure. The rest is history as the economy tanks, health services buckle, freedom evaporates and fear explodes with no end in sight despite a looming near term peak in cases:
Meanwhile, businesses are being hit by a series of headaches caused by the outbreak, including sick or exposed staff isolating, supply chain breakdowns and shoppers staying home.

Economists Steven Hamilton and Richard Holden have both said the federal government should make rapid COVID-19 tests and N95 masks available and free to improve economic activity.

Mr Hamilton, a former Treasury economist, said the omicron wave was unlikely to be the last for 2022.

"You shouldn't pretend this is a one-off thing," Mr Hamilton said.

"Part of living with COVID is recognising that outbreaks will happen, and planning for them and managing them.

"And obviously, we didn't plan for or manage this outbreak as well as we ought to have."

…Mr Hamilton said governments needed to think more medium- to long-term to adapt to the virus and, along with free masks and rapid tests, should also incentivise businesses to improve ventilation.

He said businesses would keep getting smashed by lockdowns, whether government mandated or self-imposed, which would dampen investment.

Professor Holden, who heads the University of NSW's school of economics, pointed to studies which said that in the US 90 per cent of the decline in economic activity was linked to self-imposed lockdowns in 2020 and 2021.

"When there's a lot of virus circulating in the community, people take precautionary measures themselves," Professor Holden said.

"It's not going away. It's not going to be controlled in the sense that it's going to be driven away, but there are lots of things we can do."
Enter the Joker propaganda coup to distract and dissemble.
Even the Serbian President, who knows a thing or two about Big Lies, is looking on with begrudging admiration:
On Saturday Serbian President Aleksandar Vucic blasted Australia for "mistreating" Djokovic and accused Australian Prime Minister of using Serbia's biggest sports star for political gain.

"If you wanted to ban Novak Djokovic from winning the 10th trophy in Melbourne why didn't you return him immediately? Why didn't you tell him, 'It is impossible to obtain a visa?'" Vucic said on Instagram.

"Why do you harass him, why do you mistreat him, as well as his family and (a) nation that is free and proud?

"Is all this necessary to win the elections and please your public?
Well, Morrison ain't going to win on his policy record, is he?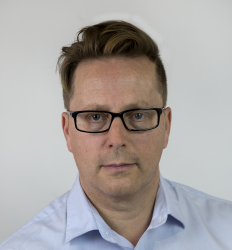 Latest posts by Houses and Holes
(see all)