The national economy is falling apart:
Judo Bank chief executive Joseph Healy has warned the worst is still to come as omicron's rapid spread and closed borders combine to stifle Australia's economic recovery.

Mr Healy slammed a lack of leadership from the top and said the federal government's failure to articulate a clear course of action for the omicron variant was hurting consumer confidence when businesses were already fatigued.

"There's been no real vision created about how we're going to ride it out and how the health service is going to cope," said Mr Healy, a veteran business banker who spent decades at NAB.

"The thing that's just going to add to the negative psychology is that leadership has been really ordinary. It's been inconsistent, the communications have been inconsistent with the rules constantly changing and people have not had a clear sense of direction," Mr Healy said.

The impact of broad-based business closures driven by a lack of workers is yet to be felt on bank balance sheets, said Mr Healy. But he warned this current wave is the most devastating because it struck just as many were starting to regain confidence to invest.
Morrison's RATs shortage is killing everything:
Business groups warn that virus-exposed staff are unable to come back to work safely while rapid antigen tests remain in short supply, making eased isolation requirements designed to reduce critical worker shortages less effective.
Not to worry, personal responsibility has suddenly morphed into Chinese-style nationalisation because nothing moves Morrison like bad PR:
When Canberra retailer Gen Sparkle received an email this week informing her that her order of 450 rapid antigen tests (RATs) would be delayed, she was frustrated and disappointed.

Ms Sparkle runs a health food store located in the city's south and said there had been huge demand for the tests among her customers.

She said she had already paid $4,000 for the tests and now was uncertain as to when they would arrive.

Australians are desperately searching for (RATs), but retail supplies are limited and unlikely to improve significantly for several weeks.

The tests have been recommended by state and federal health authorities as a preferable alternative to PCR COVID-19 tests, with testing centres and laboratories overwhelmed by the surge in Omicron cases.

…The email sent to Ms Sparkle by her supplier on Monday said there had been a delay in getting her order of RATs to Australia.

They said a flight carrying tests had been cancelled, which accounted partly for the issue, but said the federal government had also "placed a mandate order and will be taking supply for their requirements out of this order arriving this week".
Morrison and business mates first, Australians a long last, as usual.
To wit, the migrants are coming. That'll fix it!
Employers are urging the federal government to lift restrictions on working hours for temporary migrants to fill gaping holes in food supply businesses, which are reporting 20 to 50 per cent shortfalls in their workforce due to COVID-19 infections.
Are they going to parachute drop them from Hercules? You know, helicopter peopling. Or are they already here:
Up to 400,000 foreign students will be able to work extra hours under a temporary relaxation of visa rules to ease crippling labour shortages, amplified by the isolation of thousands of workers in response to COVID-19.
Because foreigners don't get sick, apparently. And, after all, it's all the bludger's fault:
Government minister Anne Ruston has been slammed for suggesting unemployed workers should take up tools to ease crushing workforce shortages brought on by surging Omicron infections.
Also, blame the faggots!
Michaelia Cash's department has defended religious schools' right to sack teachers for their views on sexuality and appeared to confirm safeguards for gay students will be delayed until after the religious discrimination bill.
Sack 'em and put migrants in!
Not that it will matter. Because, despite the Morrison Government's sectarian sleaze worldview, we're all human so will all get sick. Especially since you can forget about getting a decent mask:
General practitioners have been left without highly protective N95 masks as consumers rush to stock up after a sharp rise in COVID-19 cases.

Doctors say many clinics can't access the hospital-grade masks, despite the state government advising medical professionals to use them.
Or a vaccine:
Doctors are hopeful a supply squeeze on children's vaccinations will ease in coming days.

Children aged five to 11 became eligible for COVID-19 vaccinations on Monday, but delays in deliveries meant bookings made this week have been cancelled, leaving thousands of parents scrambling to re-book.

For many, the only appointments they can get are in February, after the school year is supposed to commence.
Meanwhile, reports from overseas suggest that children are increasingly at risk of a fun-filled trip to ICU:
Teachers are resorting to desperate measures as Covid cases in children soar overseas, providing a grim warning for Australia as the school reopening debate rages on.

Earlier this month, it emerged that the Omicron strain had caused a record rise in paediatric Covid cases in the US, UK and some areas in Europe.

The US has also experienced a record jump in children being hospitalised with the virus, with the Texas Children's Hospital – the nation's largest paediatric hospital – confirming Covid hospitalisations had increased fourfold in recent weeks.

The hospital's pathologist in chief, Dr Jim Versalovic, told CNN he had seen "staggering numbers here from this Omicron surge already", reflecting a recent announcement from the American Academy of Paediatrics that more than 325,000 paediatric cases had been detected in the US in the week ending December 30.
With the school year resumption just two weeks away another OMICRON leg up and panic is inevitable.
It is abundently clear why the Morrison Government is so busy prolonging The Joker scandal to feed nonsense headlines into the Coalition/Murdoch press and mates at Peter Costello's Domainfax.
Morrison's and the Coalition's method of governing – to outsource everything, import all labour and give handouts to corporate mates – has completely collapsed the moment that it has faced a governance challenge larger than stopping a few boats.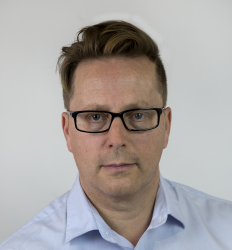 Latest posts by Houses and Holes
(see all)