On every front, the Australian domestic economy is now in crisis. Morrison's Government mismanagement has fingerprints over everything.
There are no tests to keep anything open:
Business groups warn that virus-exposed staff are unable to come back to work safely while rapid antigen tests remain in short supply, making eased isolation requirements designed to reduce critical worker shortages less effective.
There are no tests to even gauge how bad is the problem:
The paucity of rapid antigen tests and lack of a uniform policy to track their results is masking the infectiousness of the COVID-19 omicron variant, experts say.

University of South Australia epidemiologist Adrian Esterman said the daily case number was misleading because people were trying, yet unable, to source and report rapid tests.

"We've got two things which are totally conflated and totally stuffing us up at the moment," he said.

"The first is the lack of availability of rapid antigen tests. And the second thing is we're still getting huge queues at [PCR] testing lines.
So, "let it rip" feeds on itself:
The nation's biggest employer groups have launched a combined push to overhaul coronavirus isolation rules and free up supplies of rapid antigen tests in a warning to political leaders about the risk to the supply of essential products from chronic staff shortages.

One day after the federal government unveiled shorter quarantine rules for food and grocery workers, the peak industry groups urged cabinet ministers to adopt similar rules for more than 1 million workers across sectors ranging from trucking to retail.

The employers also aired their frustration at a chronic shortage of rapid antigen tests despite federal government assurances that it would supply 10 million tests to the states over the coming weeks.
Supply chains are breaking:
Shops will be in short supply of chicken products, red meat, fresh fruit and vegetables in the coming weeks, with milk also at risk while the food supply chain is tested to breaking point by the huge numbers of workers in isolation due to COVID-19.

Farmers are still producing the same volume of meat, dairy, fruit and vegetables but there aren't enough workers in transport, processing or distribution to get it into shops.

Some meat processing plants have had to shut down and others, along with food distribution facilities, report 50 per cent or more of their staff are off work due to contact with the virus.

Amid a dearth of rapid antigen tests and active coronavirus cases nearing 600,000, all states except Western Australia are relaxing health restrictions to enable more people to keep working during the wave of Omicron infections.
Morrison was warned:
The Australian Medical Association warned senior executives in the federal health department of the need to develop a national strategy for procuring rapid antigen tests (RATs) in September last year.
Repeatedly warned:
A public health specialist says he told a group of parliamentarians, including several Coalition members, back in August that Australia's PCR-testing system was destined to buckle and that the government should immediately start planning for the use of rapid antigen tests.
This is only the first leg of the crisis. The next leg is kids returning to school. Fantastic Morrison ineptitude is all over this as well:
The nation's peak body for general practitioners has demanded the government "urgently repair" the children's vaccine rollout, saying supply and delivery issues have left doctors working with "one arm tied behind their back".

Disability groups, meanwhile, say the failure to prioritise children with a disability, coupled with the current surge in demand, has created significant barriers for those most vulnerable to Covid-19.

The Pharmacy Guild of Australia is also reporting that very high demand is putting "pressure on supplies" for its members and that "some pharmacies have reported deliveries being less than they ordered, or deliveries being delayed".
This will prolong the crisis as schools reopen to a second leg of "let it rip". And it won't just be the little ones. You can't get a booster, either:
Teenagers will return to school with waning immunity because authorities are still considering an application to provide boosters to 16 and 17-year-olds, while younger teens could have to wait even longer.

As the Morrison government comes under attack from parents and doctors over struggles to secure vaccine bookings for children aged five to 11, older teens may also be vulnerable because many of them received their last shot more than three months ago.
From ambulances to discharge, the health system is buckling:
Payments aimed at encouraging healthcare workers to take on risky shifts in full personal protective equipment will end next month, as hospitals reach a staffing crisis point and COVID-19 hospitalisations are projected to hit a record high.

Victoria's peak body for public hospitals is pushing the state government for an urgent extension of its surge allowance, which was introduced last October as an incentive for nurses and paramedics to work in high-risk coronavirus settings.

Ambulance Victoria have issued a code red as the state records its highest number of hospitalisations since the pandemic began.

Hospitals across the state are calling healthcare workers back from their annual leave in a desperate attempt to fill shifts.
The entire economy is in lockdown:
"We're now facing economic situations that are worse than if we'd had an actual lockdown," said economist Jim Stanford, director of the Centre for Future Work.

The Centre for Future Work is part of the Australia Institute, an independent think-tank funded by donations.
As Morrison sits atop his smoking ruin of a "let it rip" economy and society, Richard Denniss neatly sums the politics:
As the election draws closer,Morrison is stuck in a dilemma of his own making. If he compensates businesses or workers for the costs of the freedoms he just granted, he'd have to admit he caused their pain. But if he doesn't provide some support soon the economy will spiral downwards, only this time in the lead-up to a federal election. Ouch.

Despite the months of blather from Morrison about the need to unshackle Australians from the yoke of (his) government's oppressive regulations, the fact is it was government regulation and spending that got the country through the first two years of this crisis.

Border controls, movement restrictions, mask mandates, QR codes and free vaccination delivered Australia one of the lowest death rates and unemployment rates in the world. Well-designed government intervention works.

Josh Frydenberg knows that. As he released an economic update in December, the treasurer declared: "Having performed more strongly than any major advanced economy throughout the pandemic, the Australian economy is poised for a strong expansion."

I agree entirely, but that's not the story Morrison wants to tell.

No matter how many taxes or regulations he cuts, the reality is economies don't work without workers, customers or supply chains. No matter how upbeat the prime minister appears, the Delta and Omicron variants of Covid are circulating freely in our shopping malls, restaurants, warehouses and hospitals. It is making hundreds of thousands of Australians sick, and it's making millions think twice about going out to spend.
Not to worry, Morrison is focused on what matters:
Liberal MPs split over the dilemma surrounding the unvaccinated Djokovic, with the member for Ryan, Julian Simmonds, saying there should be no special dispensation for unvaccinated people entering the nation, ­famous or otherwise.

"Australian citizens and other visa holders coming to Australia unvaccinated are required to quarantine and they expect Mr Djokovic to comply with the same rules," he told The Australian.

"Many Australian families have had to make sacrifices when it comes to travel during the pandemic and expect the same rules to apply to everyone."

North Queensland Liberal MP Warren Entsch disagreed, saying the government should accept the Federal Circuit Court decision.

"At the end of the day, there's been a decision made by the courts. I don't think we should be overruling that," he said.

Serbian Prime Minister Ana Brnabić requested a call with Mr Morrison to request that her compatriot was "treated fairly and all his rights be respected" while emphasising the importance of Djokovic's training conditions.
That's life living with the "adults in charge" under "the best economic managers".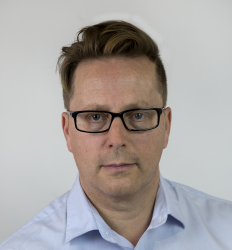 Latest posts by Houses and Holes
(see all)