Ah yes, freedom Morrison Government style. Freedom for mates that is:
The shortage of rapid antigen tests for consumers is being exacerbated by state and federal governments and large corporates placing mammoth orders for the kits, causing stock to be diverted from online retailers and pharmacies.

Australia is in the middle of a huge Omicron wave after state and federal governments pivoted from a policy of Covid suppression to one of "living with the virus", causing a surge in demand for rapid antigen testing kits.

Prof Trent Twomey, the national president of the Pharmacy Guild, said his members were struggling to secure stock and many had had orders delayed by their suppliers.
And plague enslavement for you:
Australian Council of Trade Unions secretary Sally McManus told reporters on Monday that unions were witnessing some employers placing workers in harm's way by "making people go to work when they're sick".

"It's clear that omicron requires a different response to the response we had in 2021 – that response needs to be a much bigger tightening of health and safety provisions in workplaces," she said.

"For those employers who will not work with us … the union movement will do what is necessary, up to and including ceasing work, in order to keep workplaces safe but also to stop the spread of the virus in our community."

Unions have raised concerns over relaxed isolation rules, endorsed by national cabinet, for asymptomatic critical workers who are close contacts to address severe staff shortages.

In particular, they have attacked South Australia Health for allowing Teys to direct abattoir workers who tested positive to COVID-19 to return to work within their seven-day isolation period as long as they were not unwell.
It's not just unions that are alarmed. It is corporations:
Woolworths has suspended supplies from a South Australia meatworks that was given state government approval to operate while some staff were Covid positive.
Get to work and bring out your dead:
The New South Wales chief health officer has warned deaths from Covid-19 are likely to spike in the coming days, as hospitalisation data shows unvaccinated people with the virus are 13 times more likely to end up in intensive care.
Unions to the rescue:
Business and unions are on a ­collision course over Covid-19 safety rules, with the ACTU threatening strike action unless employers vow to protect staff from contracting Omicron and provide employees with free rapid antigen tests, even as business groups seek more relaxed isolation and testing rules.

The ACTU released the ­demands after a meeting of union leaders, as key employer groups said business needed more flexibility to manage Covid-19 amid the ongoing crunch on the supply of RAT tests.
Morrison has turned cry freedom into cough your lungs up and hope to live. And without The Joker to hide it any longer, even the shock jocks have turned on him:
The Westmead Institute for Medical Research Professor Graeme Stewart told Ray Hadley that the claim herd infections produce herd immunity is "rubbish".
As the more thoughtful wonder how such a spectacular dill even managed to become PM.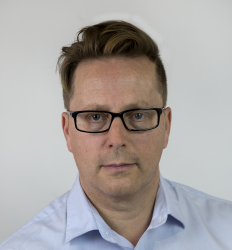 Latest posts by Houses and Holes
(see all)