Westpac credit card data is the latest to record the shock:
After hitting new post-COVID highs in the lead-in to Christmas, the Westpac Card Tracker Index has fallen away sharply since the turn of the year, average index reads over the weeks ending Jan 1 and Jan 8 down 10pts compared to the last two weeks of Dec. At 104.9, the latest weekly read still indicates reasonable momentum, implying annual growth in card activity running 5ppts above its pre-COVID pace.

We always need to be careful interpreting economic data at this time of year. The Christmas-New Year period is exceedingly volatile with a spending splurge followed by a sudden stop heading into summer holidays. The specific timing of sales peaks and public holidays can wreak particular havoc with weekly measures like our card tracker.

Indeed, we have made some slight tweaks to our index to better match weeks through this period with those in the 2019 base year. Even with this adjustment there still looks to be some additional season-related volatility. As such, it will likely take another week at least before we can get a definitive read on the extent of the slowdown.

The slowdown to date has been fairly uniform, slightly more pronounced in WA and Qld, and slightly milder in Vic and NSW but all states recording a clear drop back. The category detail also shows a broad-based move, with a slightly bigger slowdown for discretionary categories, hospitality and 'other durables' in particular. This suggests there is some combination of seasonal volatility and underlying slowdown at work but exactly how that mix breaks down remains unclear at this stage.
It still looks in the realms of the DELTA shock but, interestingly, is broader-based, even taking in WA.
Perhaps that's because Sandgropers are looking on in horror at the Morricession debacle:
West Australians will need to show proof of COVID-19 vaccination to access a wide range of venues and events from January 31, Premier Mark McGowan has announced.

…"We have seen the disaster in New South Wales when they removed proof of vaccination requirements in mid-December. We have learned from their mistakes and are determined not to repeat them."
No shit. The idiot himself says the workforce is paralysed:
One in 10 workers could be no-shows at work at any one time because of COVID-19-related isolation over coming weeks, but optimism is growing that the omicron virus wave is on the verge of peaking, according to the federal government's top doctor.
But can't do anything about it:
Small businesses and unions have condemned as inadequate Scott Morrison's response to a burgeoning staffing crisis caused by the Omicron wave.

The crisis has pushed supply chains to breaking point, emptied supermarket shelves and forced some retailers and hospitality operators to close.

Under new rules announced by the prime minister after a national cabinet meeting on Thursday, workers in a swathe of industries including food distribution and transport will be allowed to go straight back to work after recording a negative rapid antigen test.

However, Morrison again rebuffed calls from small businesses and unions for free rapid antigen tests in the workplace, and industries including general retail and hospitality have been excluded from the relaxed regime.
Of course, he has. There are no tests. Hoocoodanode? Everybody except Morrison:
The warning to Scott Morrison about a crisis in virus testing was made very clear last year after the Prime Minister told Australians to prepare for a world where they would emerge from lockdowns and live with the coronavirus.

The warning was so loud it was almost impossible to ignore. Almost. Now, only a few months later, voters can see the way Morrison has lost the race to bring in huge supplies of rapid antigen tests when people needed them most.

The government's twin talents, arrogance and complacency, have been at work again in an astonishing repeat of the slow supply of vaccines last year.

…Employers said last August they needed political leaders to release cheap and easy tests to millions of workers in the same way Britain had done for months, usually free of charge, with an online system to register the results.

"Our Olympic athletes successfully used rapid antigen testing in Tokyo, so why can't we use the same tests here right now and make them available to all?" Ai Group chief Innes Willox said.

…This was not a complaint to Morrison from critics trying to find fault. It was a practical question, not an ideological one. Tony Shepherd, the company director who led the government's 2014 commission of audit, was urging federal ministers to move fast. Liberal backbenchers, such as paediatrician Katie Allen in the Melbourne seat of Higgins, went public about the need to deploy the rapid tests. Allen had been arguing for more RAT kits since at least June.
Should it have been foreseen? Of course:
Economics Professor Richard Holden says there's been a general sidelining of Treasury in Australia's COVID response. Had it been better engaged in developing the national plan last year, Australia might have been better prepared for some of the economic disruption.

"My own reading of things is Treasury have been under-involved — [it] should've been engaged on a whole range of issues," he told Crikey.

Putting aside the scope of the government's request to the Doherty Institute, and the unexpected emergence of Omicron in late November, Holden believes the shadow lockdown could have been foreseen.

"I think this was very foreseeable," he said. "In the sense that we know that when there's a lot of virus circulating, even absent strict lockdown rules, people take evasive action."
But, when all you do is conduct culture wars, sleaze and favours for mates then why would you expect any other result? To wit:
NSW Health has ordered the organisers of a Hillsong youth camp to immediately stop singing and dancing at the event after a video of attendees partying without masks sparked public outrage.

Amid music festival and concert cancellations due to the Omicron wave, the megachurch was caught holding a three-day summer camp near Newcastle, north of Sydney, where attendees sang and danced maskless.
And:
Hillsong has defended holding an event that saw shirtless, maskless revellers dancing and singing in huge crowds, saying it was "not similar to a music festival in any way".

Video has emerged from Hillsong's youth "Summercamp 2022" event in Newcastle showing hundreds of young people singing, dancing and partying maskless while those things are banned for the rest of the state.

Hillsong said in a statement to the ABC that "outdoor Christian services are held during the camp but these are only a small part of the program, and any singing is only a small part of each service".

"Our camps involve primarily outdoor recreational activities including sports and games," it said. "We follow strict Covid procedures and adhere to government guidelines."
"Not similar to a music festival in any way"…
Australia must throw this…thing…from power with such prejudice that the Liberal Party cleanses itself of the contagion for good.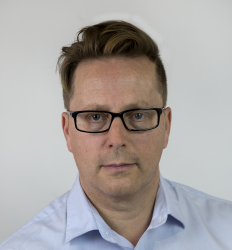 Latest posts by Houses and Holes
(see all)