Like the astronomer scouring the heavens for new phenomena, the observer of economic history only very occasionally has the chance to put his name to something.
I managed it once in 2010/11 when I coined the term "disleveraging" to describe the use of an external boom to deflate domestic credit excess. But it never took on. Shame really, that's precisely what China is attempting today.
But I digress. Most things in economics have been seen and described before. We economists are mostly left only to observe where each fits.
Not today, I am pleased to announce. Over the past two years, Australia has developed a new kind of economic phenomenon that deserves its own nomenclature as a species of economic drawdown distinct from terms such as "recession" and "depression".
It is the "Morricession". What is it?
A Morricession happens when an idiot seizes control of the macro-economic levers and gyrates them so randomly that he, in and of himself, delivers economic contraction for one-quarter or more of annual GDP.
To prove that such a phenomenon exists we will need to illustrate that it is repeatable and observable. Otherwise, the recession might just be the result of a random walk, as opposed to an idiot grabbing the macroeconommic controls to hold his vertiginous self upright.
The case for an Australian Morricession is easy to prosecute thanks to COVID-19 delivering a uniquely symmetrical series of economic shocks over sequential years. While other economies shrugged these off with relative ease, the idiot at Australia's macro-economic controls lurched alarmingly each time. So much so, and with such a precisely repeated pattern, that the Morricesssion is undeniable Downunder.
The first case of idiotic mismanagement arose in 2021. In that year, a new and more transmissible variant of COVID-19 leaked into Australia owing to poor quarantine systems. This was the direct result of the failure of the idiot at the macroeconomic controls to centralise border processing in remote areas, as experts had been calling for all year.
When the virus arrived, it greeted a population of unvaccinated fresh meat because the same idiot at the macroeconomic controls had failed to procure sufficient vaccines for the country. As other nations plowed on without recessions, Australians were forced back into government lockdown and the Morricession took hold.
Fast forward to 2022 and the pattern repeated itself with mind-numbing accuracy. This time the idiot at the macroeconomic controls determined that it was a great time to abandon all COVID-19 protocols. To throw open the borders, to remove all social distancing, to trash the carefully accumulated knowledge and expertise of several years, just as the most transmissible ever form of COVID-19 landed on Austalia's doorstep.
Once again, there was no useful quarantine. Again, vaccines and testing kits were as rare as hen's teeth, and the variant tore through the country unencumbered.
This resulted in the entirely predictable outcome of the economy being shocked to a standstill by illness and panic on both the demand and supply sides.  A second Morricession in as many years.
As you can see, the Morricession is both observable and repeatable as an economic phenomenon. Thus, I give you Australia's twin Morricessions: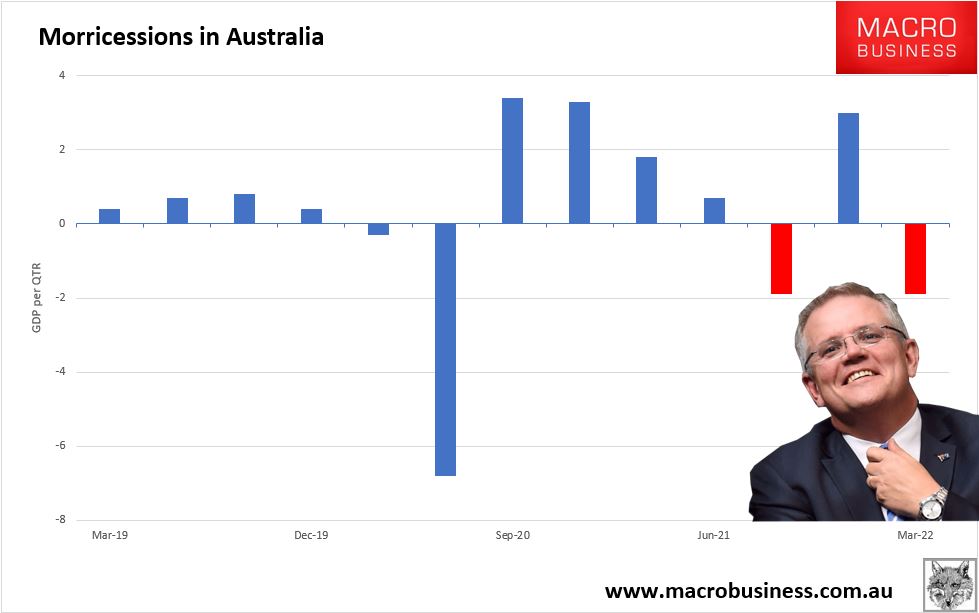 I've estimated the outcome for the Q1'22 OMICRON shock will be roughly the same as the Q3'21 DELTA shock. This seems fair enough given the crash in spending is reportedly even worse at this stage.
If we assume a counterfactual in which an idiot was not at the macroeconomic controls of Australia during this period then it would have grown, conservatively, at 0.5% in both quarters. That means the twin Morricessions will have cost Australia approximately 2.4% of GDP per dip and 4.8% of output in total.
That is $96bn lost forever into the brainless singularity that is Prime Minister Scott Morrison's head. Still not enough to fill it.
And as the rock-solid science of this post amply demonstrates, so long as an idiot is left within fumbling distance of the nation's macroeconomic controls another Morricession is inevitable.
I have applied for the word "Morricession" to be included in the Oxford Dictionary and am composing a deeper analysis for The Quarterly Journal of Economics, Oxford University Press.
I am confident both will be favourably peer-reviewed and received in due course: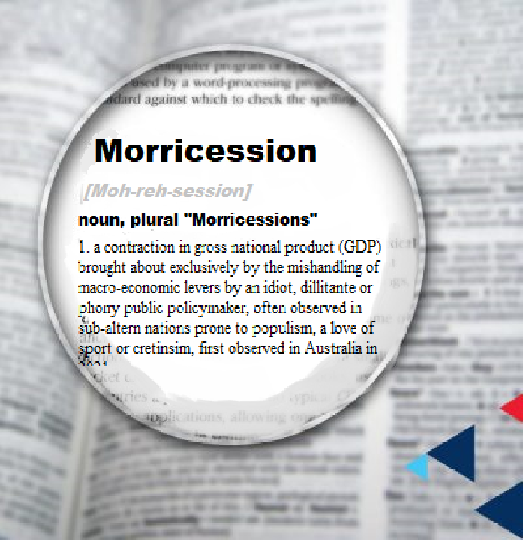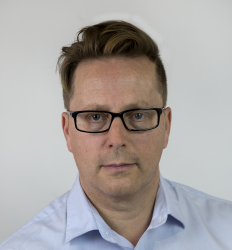 Latest posts by Houses and Holes
(see all)