Melburnians have been told to save water to ensure that the city's population can double in size:
Greater Western Water, Melbourne Water, South EastWater and Yarra Valley Water have launched a campaign to help Melburnians cut their water use…

Yarra Valley Water managing director Pat McCafferty said while the state's water storages were presently well filled, sustainable use was essential to ensure long term supplies.

"With the city's population forecast to almost double by 2051 and the changing environment affecting water storages over the next 30 years, the 155-litre target is just one of many actions to help secure Melbourne's water supplies for the future," Mr McCafferty said.

"I think most of us will remember the Millennium drought and severe water restrictions enforced as a result…
Here's a novel idea. If rainfall is projected to fall due to climate change, and Melbourne is facing chronic future water shortages, then maybe it shouldn't grow its population so aggressively via mass immigration?
Let's get real for a moment. Australia's water security will be placed under undue strain as Australia's population swells by a projected 13.1 million people (a 50% increase) over the next 40 years on the back of extreme immigration levels of 235,000 people a year (charts from the Intergenerational Report):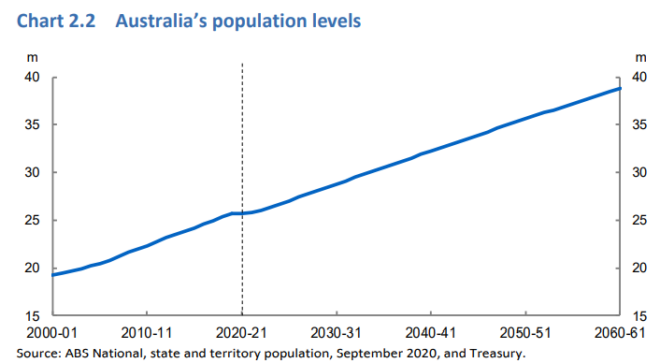 Melbourne is forecast to receive the highest share of immigration over this period, turning it into a mega city of around 10 million people.
While it is possible to boost water supplies via technologies like desalination and recycling, these solutions are far more expensive than traditional water storages: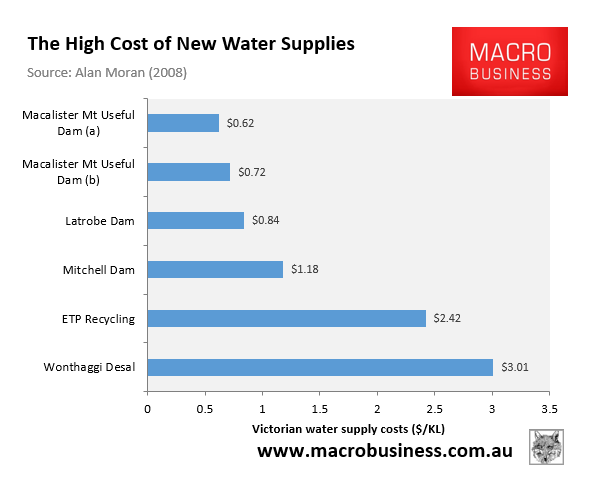 Accordingly, household water bills will rise dramatically, which will adversely impact lower income households in particular.
In fact, modelling by Infrastructure Australia in 2017 projected that household water bills would more than quadruple in real terms because of population growth and climate change, rising from $1,226 in 2017 to $6,000 in 2067. The report also warned that "the impact of these changes on household affordability could be substantial… and could lead to significant hardship":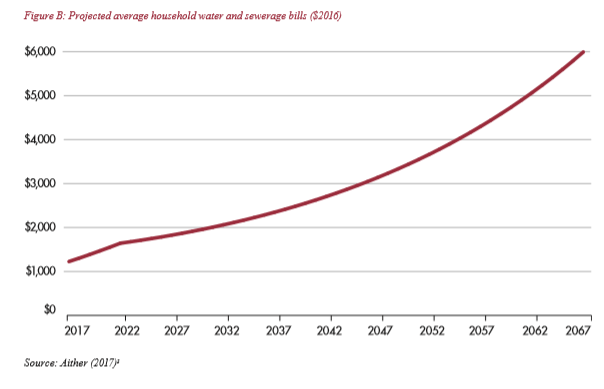 The problems around water is another example of how running a mass immigration 'Big Australia' policy wrecks living standards of ordinary Australians.
The additional 13.1 million additional people projected by the Intergenerational Report will massively increase Australia's water demand at the same time as supply is reduced from lower rainfall and rising evapotranspiration rates due to climate change.
The single best and cheapest thing our policy makers can do to safeguard the nation's water security is ensure that immigration does not return to its manic pre-COVID level, nor is raised to the insane levels demanded by NSW Premier Dominic Perrottet and the business lobbies.
It's time to cut through the bullshit: Australia's mass immigration policy is the single biggest threat to Australia's water security. It's time for everybody to talk honestly about the issue and to start factoring the costs of immigration.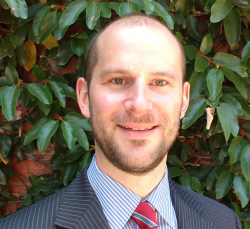 Latest posts by Unconventional Economist
(see all)