It's about time the old goat stood up. His loyalty to the Liberal Party has often overridden the obvious national interest. As such, it is a measure of how far Morrison's regime of secular sleaze has slipped from the mainstream that Howard is endorsing competing candidates:
A rare, glowing endorsement written by Mr Howard for St Vincent's Hospital cardiologist ­Michael Feneley labels him an "outstanding person" and an "ideal candidate".

…"The Liberal Party is in need of candidates who have achieved ­esteem and success in the real world. Professor Feneley certainly falls into this category".

The endorsement comes ­despite the Prime Minister's backing for businesswomen and Pentecostal preacher Jemima Gleeson.

…However, a nine-month delay to the party's nomination committee – required to vet candidates, and blamed on Immigration Minister Alex Hawke – has left preselection nominees, including former Australian cricketer Nathan Bracken, in limbo.

Senator Fierravanti-Wells issued a clarion call, saying the failure to swiftly undertake proper preselection processes will threaten Mr Morrison's ability to contest key seats in the looming election.
Recall the delays are a part of the Liberal Party civil war over secular sleaze:
At the heart of it is Scott Morrison's New South Wales consigliore, Alex Hawke.

…Since 2007, Hawke has been the member for the electorate of Mitchell, part of the outer north-western "Bible Belt" of Sydney. He is currently a member of the Morrison cabinet and minister for Immigration, Citizenship, Migrant Services and Multicultural Affairs. Like Morrison, he is of Pentecostal faith. More importantly for this story, he is the leader of the Morrison faction in NSW, the centre-right, and is Morrison's appointed delegate on the party's state executive.

The other two, larger factions are the right, sometimes called the hard right, which is the faction of Premier Dominic Perrottet, and the moderate or left faction, led by the treasurer and minister for Energy and Environment, Matt Kean.

Hawke is reviled by both.

As one senior right faction member says, Hawke "has used his time as Morrison's representative on the state executive in an endeavour to advance their factional position to the detriment of both the conservatives and the moderates – to the point now where the conservatives and the moderates are in an alliance against Hawke. And that means against Morrison."

The anti-Hawke feeling goes beyond institutional opposition. It is personal. Like his prime ministerial mentor, Hawke is hard-charging and abrasive. While the left and right have in recent years come to a sometimes-uneasy agreement in sharing the spoils of power, Hawke has a winner-takes-all approach. It has come back to bite him, his boss and the party.

…"So then you had the same factional fighting … in the state executive about who should be preselected," Dwyer says.

Eventually, says Dwyer, the state executive made a curious decision. They said: "It's all too hard. It's, it's just bringing the party into disrepute. We're not going to preselect anybody."

The executive instructed potential candidates not to run as independents. But Dwyer, who had already nominated as No. 2 on a ticket with Georgina Valjak, decided to run anyway.

"Anyway, she won. Effectively, on Parramatta council, there is now one unendorsed Liberal conservative person … and that's it. The rest are Labor, Greens or independents."
That is, the Liberal Party faithful preferred to have its seats wiped out ahead of promoting the sectarian sleaze faction at local elections. That appears now to be spreading to federal party ranks and John Howard has just thrown more petrol on the unholy blaze.
As he should. The Morrison cult of sectarian sleaze has overseen literally dozens of alleged parliamentary rapes and sexual harassment charges, upskirting, gay orgies, corporate pillaging, and plain stealing while protecting all of it using political misdirection and blocking a federal ICAC.
Rather, it is focused on other illiberal sectarian policymaking:
The New South Wales and Tasmanian state Liberal governments have expressed concern the federal religious discrimination bill will override their anti-discrimination laws.

Central provisions of the Morrison government bill, including those protecting statements of belief and religious institutions' hiring practices, would override state laws potentially making claims unworkable, they submitted to a parliamentary inquiry.

The Coalition is struggling to win support for the proposed legislation, with a trio of moderate Liberal MPs reserving their right to vote against it and a deal between the attorney general and another group of disaffected MPs breaking down after a religious backlash.
There is nothing liberal nor Liberal about the Morrison cult of sectarian sleaze. It is an insurgency of vile religious hypocrisy that is an existential threat to both party and country.
As John Howard appears to finally recognise.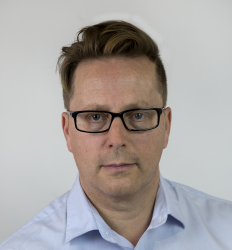 Latest posts by Houses and Holes
(see all)