Goldman with the note. By year-end, it'll be back to secular stagnation. A tragedy for the US.
After negotiations on the Build Back Better (BBB) Act stalled late last year, the outlook for fiscal legislation is particularly unclear. While we think the Senate is very unlikely to pass a comprehensive bill similar to the House-passed BBB, a scaled down reconciliation bill combining energy/climate and perhaps a much smaller set of benefit expansions (universal pre-k and expanded health insurance subsidies) is still possible. However, at this point the odds of even a scaled down package look slightly less than even.

We expect Congress to pass legislation boosting spending in other areas. The most likely is research funding and manufacturing incentives the Senate passed last year as part of its economic competitiveness legislation. A modest COVID-relief package also looks likely, though the amount of funding would likely be small.

However, none of these measures—even a scaled-down reconciliation bill—look likely to alter the pullback in fiscal support over the coming year. Without the extension of the expanded child tax credit, the fiscal effect of whatever else Congress might do would likely be limited to a few tenths a percent of GDP in 2022, at most.

The apparent demise of BBB implies that tax increases are also less likely. While any reconciliation bill would likely include some corporate tax increases, the probability of those tax increases has faded along with the broader legislation. Medicare drug pricing reforms probably face slightly longer odds than corporate tax increases, in our view.

Before mid-year, the policy debate is likely to be overwhelmed by the upcoming midterm election. At this stage Democrats look likely to lose their majority in the House, in light of historical trends, their thin margin going into the election, and recent polling and economic data. The Senate looks like a closer call, however.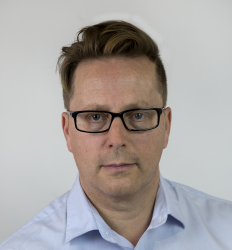 Latest posts by Houses and Holes
(see all)