Trade Minister Dan Tehan is holding weekly talks with his Indian counterpart Piyush Goya regarding a proposed free-trade deal, with the aim of finalising an agreement by the end of 2022.
Tehan says a key part of the trade deal will be providing Australian companies with access to India's large contingent of IT workers, alongside Indian student graduates.
From The Australian:
Mr Tehan said India, a tech sector powerhouse, could help fill the void, with the final free trade deal to help Australian firms "get access to the best human IT capabilities".

"This will be a key part of the agreement," he said.

"India also has a strong interest in their international students and around the area of post-study work rights, so that's another area we are looking at."
An Indian FTA must not include immigration clauses. Immigration is covered in Australia's 'Migration Programme', and there is little sense in negotiating away control of our sovereign borders to another nation – and in the process diluting Australian wages and working conditions – for slightly improved market access.
FTAs should be for trade and nothing else. Leave immigration out these agreements.
Australia's union movement and Labor need to push back hard against this deal, which would be unambiguously negative for Australian workers.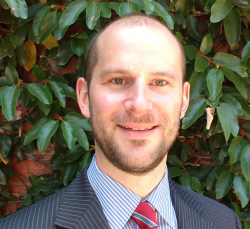 Latest posts by Unconventional Economist
(see all)