The Saturday Paper has a terrific expose on how PM Scott Morrison crashed the economy:
As 2021 was drawing to a close, private pathology providers across Australia were counting up billions of dollars in profit, having met unprecedented demand for laboratory results during the Covid-19 pandemic.

The simple trick of pooling multiple samples before conducting polymerase chain reaction (PCR) tests had allowed these companies to maximise profits and capacity while giving the illusion that the nation's Covid-19 testing regime was capable of flexing should a new wave of infections break through as restrictions eased in most jurisdictions ahead of Christmas.

But the reverse was true.

Pooling samples is tacitly endorsed by the federal government's regulatory agencies and the temporary Medicare rebate that applies to Covid testing. It is a common practice within pathology labs – public and private. When done appropriately, testing samples in batches of two, three, four or more can save time and resources, especially by reducing use of the assays and reagents on which the chemical tests are conducted.

But private pathology businesses took a more cavalier approach. By combining up to 20 samples per test, companies such as Sonic Healthcare and Healius were able to claim the temporary Medicare rebate of $100 up to 20 times on the same cost base. In the last financial year, before Omicron made it into Australia, Sonic Healthcare more than doubled its net profit to $1.3 billion. Healius almost tripled its underlying result for net profit after tax to $148 million.

A high-ranking source within the Covid-19 testing sector, who cannot be named as a condition of their employment, tells The Saturday Paper that this scenario, while expensive to taxpayers, didn't pose any significant problems when community transmission was low.

"If you go back to March 2020, the private pathology lobby managed to get double the public rate from the [federal] government and they started going after work. It became a free-for-all," the source says.

"They were competing with public labs for samples and testing sites. In fact, they opened more and more sites as a way to collect more samples."

In a world where pooling became this lucrative, pathology labs run by the private sector could make more and more money if they had more and more samples. The moment test positivity rates increase, however, the system collapses.

By way of example, if a lab pools 10 samples on a single run and the result is negative, then 10 people can be sent their results. But if the pool returns a positive, each of those 10 samples must be retested individually to root out the positive cases.

"Once positivity rates get above 5 per cent, it kind of falls apart," the testing source says. "And once it hits 10 per cent, it completely collapses."

…"There was no plan B," the source says. "We absolutely should have seen this coming. Even without Omicron, the Delta variant is ridiculously transmissible and we were opening up in almost every jurisdiction. We had the Boxing Day Test, the tennis, families getting together for Christmas. It was always going to happen.

…The testing source who spoke with The Saturday Paper said, as a general rule, if PCR test results are coming back within 48 hours then RATs are not needed.

The common operating picture for Covid-19, which analyses national data and is published by the federal Department of Health, was last updated on January 10. It discloses that in the week before just 37 per cent of PCR tests were returned within 24 hours of sample collection, up just 1 percentage point from the end of December. At the end of November, this figure was 85 per cent nationally.

In the lead-up to Christmas, Morrison was spruiking "personal responsibility" and abandoning a "culture" of government getting in the way of people making decisions about their own health and wellbeing.

Being able to test for the virus to ensure it does not spread is crucial.

While the federal government intends to make its RATs available free to some people on low incomes and concession card holders, the suppliers with which it has entered contracts now have no stock.

…Each aspect of the TTIQ controls meant to put downward pressure on case numbers in Australia is linked. Without testing there is ineffective tracing and without tracing there is ineffective isolation and quarantine.

One pathologist involved at a high level in the sector estimates that the 1.3 million Covid-19 cases recorded since the end of November are a significant undercount. The real number could be closer to four million people infected with the virus.

It is a missed opportunity, the source says, because once a person has contracted Omicron there is little evidence they will get the variant again. Someone with a previous Delta infection can get reinfected with Omicron, but until a new variant arrives – and it will – Omicron is the end of the line.

"If we knew those people had tested positive, it would nearly certainly have been Omicron and we wouldn't have the same need to test and test again during this phase of the pandemic," the pathologist said.

"That would have dramatically reduced pressure on isolation requirements and furloughing of staff in critical industries. But we are not in that position right now."
No, we are not, thanks to your fantastically inept PM who last week lied about all of the above as the private sector locked down.
Let's not forget that this was not the first time, either. Morrison did exactly the same thing with the vaccine rollout during 2021. Giving sweetheart deals to mates instead of using procurement policy to spread the risk attached to any one vaccine. Then lying about that as well as he panic bought any vaccine in sight.
When Delta struck we were badly under-vaccinated resulting in formal government lockdowns that crashed the economy.
This Morrison blundering has cost the nation scores of billions of dollars, many lives and untold levels of unnecessary lifestyle disruption.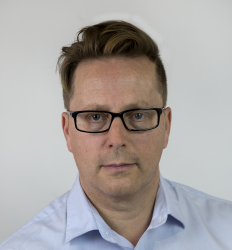 Latest posts by Houses and Holes
(see all)