NSW has recorded another 34,994 new COVID cases and six deaths: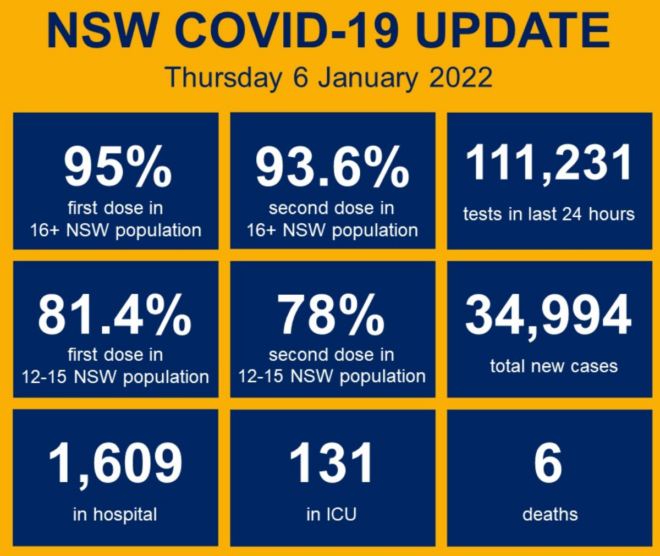 Victoria has recorded 21,997 new COVID cases and six deaths: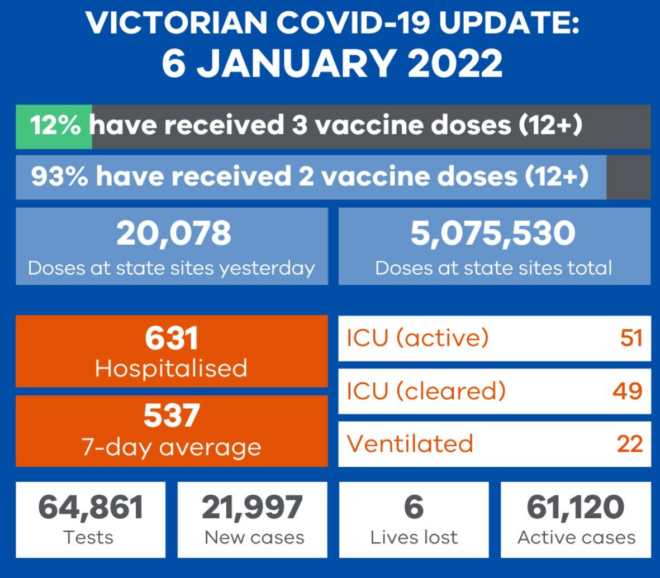 The next chart plots daily cases across both jurisdictions since the beginning of the Delta wave in winter last year: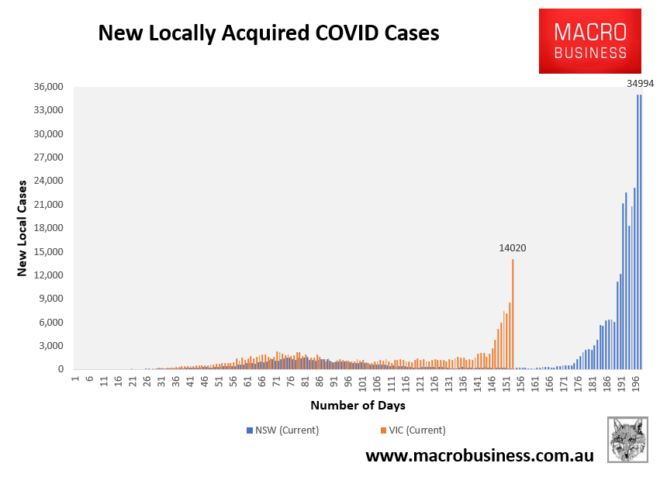 Active cases have also ballooned: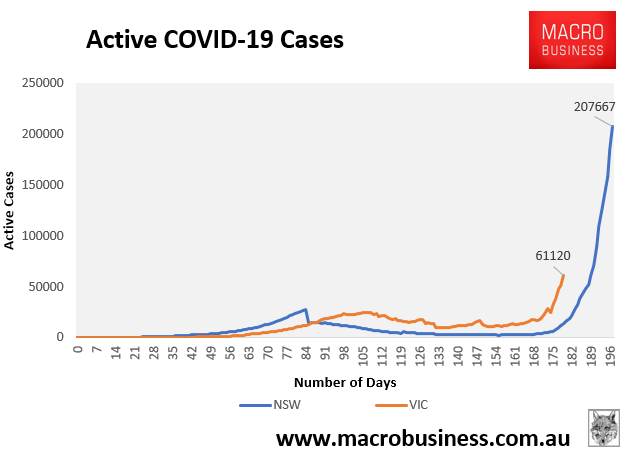 Hospitalisations are rocketing across both states: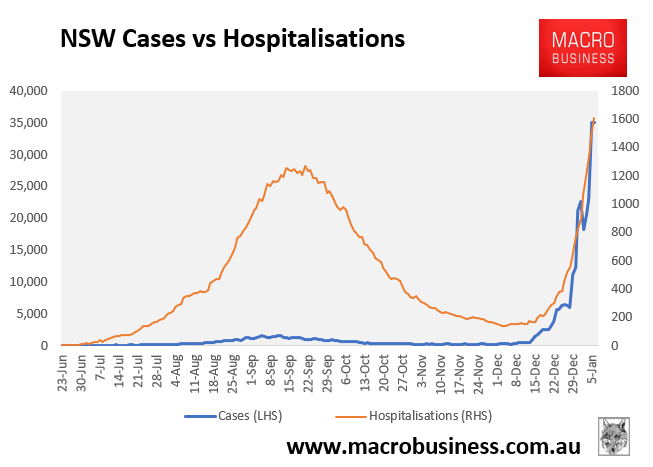 Whereas COVID deaths are rising slowly: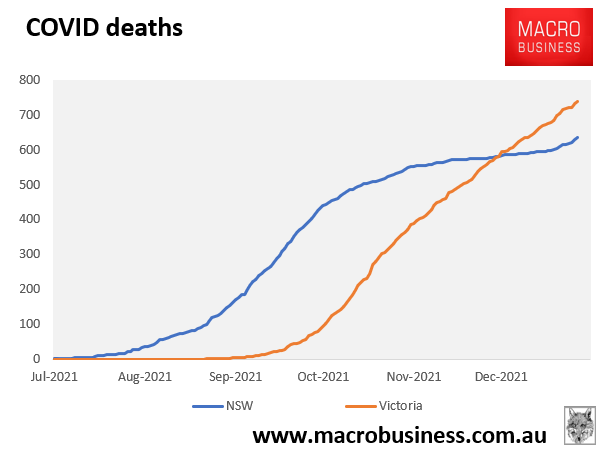 While hospitals are under growing pressure, Doherty Institute epidemiologist Tony Blakely says that the relatively mild symptoms of the omicron strain mean hospitalisations are much lower than he expected, and Australia's Deputy Chief Medical Officer Sonya Bennett said on Tuesday that the majority of people in ICUs have the delta strain.
Epidemiologist Tony Blakely contends that the virus will soon run out of people to infect and would become a "short, sharp epidemic". He suggested cases in NSW could peak within the next two weeks, with Victoria's peak being a week or two behind. Fellow epidemiologist Catherine Bennett also suggests that cases will decline suddenly after reaching a peak, but that the 'curve' in Australia will be different from that experienced overseas.
NSW Health deputy secretary Susan Pearce said the pressure on its hospitals are likely to last for some weeks given they have been hit by a "perfect storm" of rising infections and staff wanting to go on leave.
Meanwhile, national cabinet yesterday agreed to ease testing requirements to reduce demand. The changes included the ending of a requirement for truck drivers to get tested every seven days, while a person who tests positive to a rapid antigen test will not have to get the result confirmed by a PCR test. Prime Minister Scott Morrison also revealed plans to provide up to 10 million free rapid antigen tests for 6.6 million concession cardholders, while he stated there will be "tensions" in the testing system for a few weeks to come.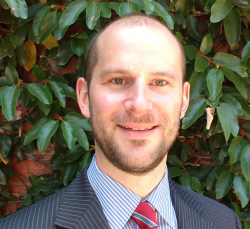 Latest posts by Unconventional Economist
(see all)