The number of suburbs with $3 million-plus median price tags more than doubled in Sydney in 2021, according to new data from CoreLogic.
Nearly one-in-eight Sydney suburbs (82 in total) now has a median house price of $3 million, versus 39 suburbs at the beginning of 2021.
29 Sydney suburbs also had a median house price over $4m at the end of 2021 (list below).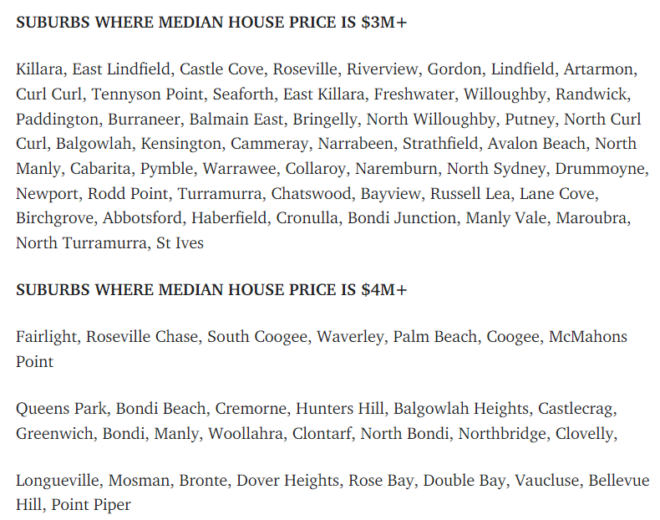 For comparison, Melbourne has only one suburb with a $4 million median (Toorak), and only five (including Toorak) with a median above $3 million.
Only one other suburb in the rest of Australia (i.e. Peppermint grove in Perth) has a median house price above $3 million.
While rising property values are useless to most people, since they typically buy and sell in the same market, it does give Sydneysiders the option of being able to relocate anywhere else in Australia and profiting from the move.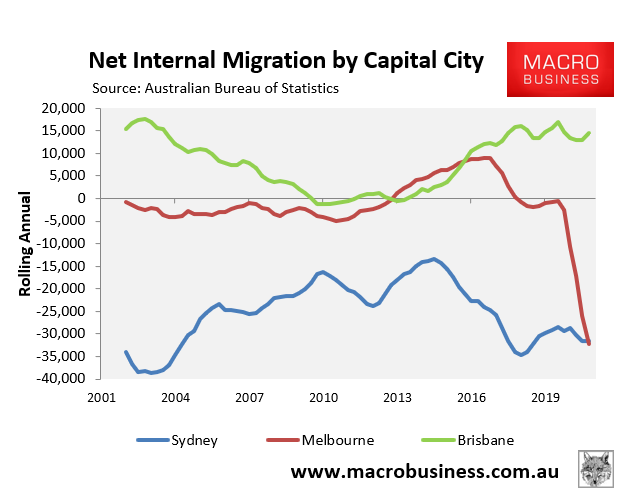 Indeed, Sydney's expensive property is a key reason why it has suffered from negative internal migration for decades, with South East Queensland a preferred destination.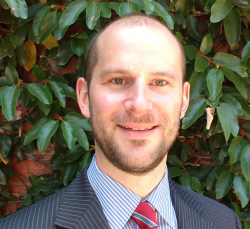 Latest posts by Unconventional Economist
(see all)