Housing Industry Association chief economist Tim Reardon warns the lack of recent new development of city apartments will become evident in 2022 as Australia's national borders reopen and migrants and international students return in large numbers. Australian Bureau of Statistic figures reveal that just 76,000 townhouses and apartments were approved in the year to October, some 12% the decade average:
"We need to build more apartments simply to meet the demand"… Mr Reardon said.

"I expect that after the next federal election, we will see a return to traditional levels of population growth regardless of who wins. That will see a growth particularly in demand for apartments, not so much for detached homes.

"We will also see people starting to be drawn back to cities, back to apartment living, as employment and education opportunities return this year"…

"We're seeing in Sydney at the moment developers looking through the haze of the pandemic to see there will be very strong demand for apartments when migration returns and … a shortage of other stock coming on to the market," Mr Reardon said. "Melbourne is a market we're watching very closely, we will need to see some changes in demographics before … a return to strong demand for apartments."
It is hilarious that the federal government is holding a review into housing supply when the cause of any shortage is obvious: the mass immigration 'Big Australia' policy.
Just over a month ago, Home Affairs Minister Karen Andrews said she expects at least 200,000 migrant workers to arrive in Australia by July 2022:
"We are working on a figure of 200,000, it may well be more than that but we will be actively looking to bring as many people into Australia as soon as we possibly can" – Karen Andrews, 22 November 2021.
This effectively brought forward the Intergenerational Report's (IGR) projection of 235,000 annual net overseas migrants from 2025-26 onwards: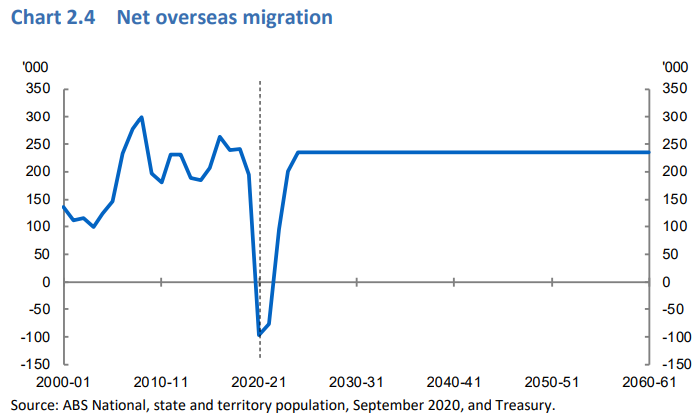 As long as the developers of skyscraping shoeboxes can get back to making their accustomed $gazillions, we can all sit in gridlocked traffic and fret about keeping a roof over our children's heads.
There has never been a better time to break our national addiction to the population ponzi. Sadly, the business, property and edu-migration lobbies pull the strings.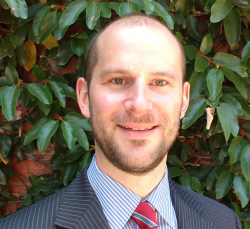 Latest posts by Unconventional Economist
(see all)