For years we have pointed to the incredible labour abuse embedded in Australia's mass immigration model. Eventually, we won the debate with the core of Australian blue chip economics acknowledging this truth and demanding change, right up to and including the Reserve Bank of Australia.
For just as many years, The Guardian's Greg Jericho has defended said system on the basis that any alternative is "many desperate to hate", including, ludicrously, the Reserve Bank of Australia.
This sad tale of prejudice and worker hatred today reaches its crescendo as Jericho demands the return of the mass immigration labour model:
The need for travellers is of course vital…

The halt of international university students especially has seen the number of people in the labour force aged 20-24 fall by approximately 5% – or about 90,000 people…

[But] what the government is after is labour that will work in the regions and in jobs with little prospects and often fewer protections.

Morrison announced the government will also rebate the visa application fee for backpackers. "My message to them is 'come on down, come on down now …'," he said.

He suggested that they "join our workforce and help us in our agricultural sector, in our hospitality sector, and so many of the other parts of the economy".

But while it is clear there are regions across the country suffering labour shortages given there are also about 105,000 unemployed people in their early 20s, the concern is not about the push to get more backpackers working here, but that the push is for workers who are more likely to be exploited.

While the labour force figures and other economic data are yet to return to normal, what must not return is the plethora of wage theft and abuse directed to those here on short-term visas, all done in the name of curing labour shortages.
Of course, the abuse will resume. That's the system's only purpose. To exploit cheap foreign labour in order to keep wages down. The only way to do that is to informally rewrite the microeconomic rules of the labour market (that is, steal wages).
It's a feature not a quirk of the system. Fair Work Australia has made this abundantly clear in numerous confessions that it has no hope of containing the ubiquitous exploitation.
Today's inadvertent confession shows Jericho was aware of the full-scale labour market abuse that he defended for years to the enormous detriment of all workers in Australia, foreign and domestic.
Yet, even so, he can't help himself in promoting another round of it.
That is an irrational hatred indeed.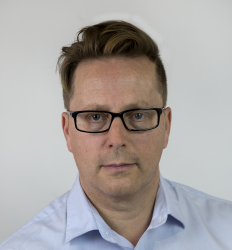 Latest posts by Houses and Holes
(see all)