The Grattan Institute's Henry Sherrell penned an article in The AFR calling for Australia's permanent skilled migration system to be reformed so that it focuses more on younger, higher paid entrants:
Public debate about migration policy in Australia tends to swirl around just one thing: picking a number… But how many migrants is just one part of our migration policy. Who gets to come is just as important as how many…

To whom we grant permanent visas matters enormously. Granting a permanent visa to a 25-year-old will have different consequences for the Australian community than granting permanent residence to a 60-year-old. For skilled visas, age and skills matter…

Australia should… target migrants who can fill high-wage jobs rather than specific occupations…

Rather than drawing up lists of occupations that would benefit from skilled migrants, the government should assess which migrants bring valuable skills simply by looking at the wages their jobs attract.

If Australia introduced a wage threshold of $80,000 – the equivalent of median annual full-time earnings – we could stop relying on those clunky and out-of-date occupation lists and instead focus on what matters: the wages employers are willing to pay to workers.

This would create a simple system that would benefit Australia by attracting skilled workers – and it would reduce uncertainty for employers and would-be permanent migrants.

Rethinking permanent skilled migration along these lines would enable Australia to give priority to younger and higher-skilled workers for whatever number of permanent skilled visas we choose to issue.

Migration policy cannot be reduced to a single number. We should stop pretending it can be.
I agree with the thrust of Sherrell's arguments, although I believe it doesn't go far enough.
Setting the permanent skilled salary threshold at $80,000 – the median annual full-time wage – is too low. These are supposed to be highly skilled workers. Therefore, they should be paid well above the population median, which is pulled down by unskilled workers.
My preference is to set the wage floor at the 75th percentile of median earnings, which was around $94,120 in August 2021, according to the ABS:

Setting the salary threshold at this level would ensure that Australian businesses only hire foreign workers to fill highly skilled professions, while also eliminating the need for labour market testing or maintaining bogus skilled occupation lists.
This salary threshold should also be extended to temporary skilled shortage (TSS) visas (formerly 457 visas). The Temporary Skilled Migration Income Threshold (TSMIT) is currently set at the ridiculously low level of $53,900, which is $8,500 (14%) below the median income of all Australians in August 2021 ($62,400), which includes unskilled workers (see above table).
Setting such a low TSMIT explicitly incentivises Australian businesses to hire low cost foreign workers instead of local workers, as well as abrogates their need to provide training.
The TSMIT must, therefore, also be increased in line with permanent skilled migrants.
More broadly, the Grattan Institute has been a vocal defender of mass immigration, which contradicts its positions across a range of policy areas:
Grattan laments the poor wages and employment opportunities provided to Australia's youth, but contradictorily supports flooding the labour market with migrants to compete for jobs;
Grattan laments Australia's poor progress at meeting its 'net zero' emisions reduction goals, but contradictorily supports Australia's population growing by 50% over the next 40 years, which will necessarily drive up emissions and wreck the natural environment;
Grattan continually bemoans Australia's infrastructure waste, but ignores the extreme immigration driving the demand for expensive new infrastructure;
Grattan continually laments Australia's lack of housing supply and poor planning, but contradictorily supports the mass immigration driving the supply 'shortfall'; and
Grattan laments the lack of social housing, but supports the mass immigration driven population growth causing the shortfall.
To be consistent with its other policy goals, Grattan should argue to lower Australia's immigration intake in tandem with boosting its quality.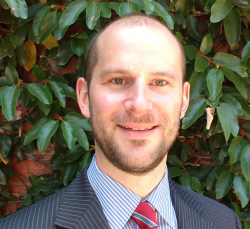 Latest posts by Unconventional Economist
(see all)