People have been investing in gold for many years. It's one of the popular precious metals you can invest in. Others include silver, platinum, and palladium. Like any other precious metal, gold can be used for more than just currency and jewelry. While most investors may be willing to venture into the gold industry, others may still be reluctant as they believe that gold investment is a losing proposition.
Before venturing into this ever-changing marketplace, it's important to ensure you understand the different investment options you can choose from. Common gold investment types include gold bullions, exchange-traded funds (ETFs), futures, options, and individual retirement accounts (IRAs).
As you retire, it's crucial to safeguard your savings for future use. Gold IRA is one of the investment options you can consider to protect your hard-earned bucks. The following article discusses what you need to know about Gold IRA. You'll learn what gold IRA is, why it's a good future investment, and much more. Read on.
What Is A Gold IRA?
Over the years, individuals with IRAs have been investing in alternative retirement plans such as stocks, cash equivalents, and bonds. But some IRAs may have a tax code that allows individuals to hold precious metals such as gold and silver. But it would be best if you understood that not all types of precious metals are allowed in IRAs. The tax code determines the type and purity of gold coins and bullions that can be held in your retirement account.
To properly set up your gold IRA, you need to locate a custodian who will allow you to hold gold in your specialized account. Next, you have to identify a reputable holding facility to protect your assets from theft and other related issues. Then conduct extensive research to identify the average cost in your locality. Firms such as Oxford Gold Group and similar set-ups have made it easier for investors to understand the varying prices of gold and factors that may influence the gold market price.
Why Is Gold IRA A Good Future Investment?
When you're about to retire, it's vital to protect your savings from economic crises. Factors such as wars and calamities may affect the economy's stability, and your savings in a bank may lose their value. Thus, it's important to have an investment that may withstand these trying times. The reasons why gold IRA may be an excellent future investment include:
Portfolio Diversifier
This is one of the benefits of including gold in your IRA.  This shiny metal provides unique risk management capabilities for your retirement savings. As mentioned above, wars may affect the economy's stability. But by diversifying your portfolio, you may reduce the chances of losing your financial resources.
This is because gold has a negative correlation to stock markets. Therefore, if there is a stock market downturn, gold will maintain its value, protecting your future retirement savings. But it's advisable to conduct enough background checks to guarantee you get a reputable IRA company to invest in.
Hedge Against Inflation
Over the last few years, the economy has been at high risk of trillion added dollars. This will reduce the value of dollar and fiat currencies. For this reason, it's important to invest in an asset that will protect you from these trying times.
Putting gold in your IRA may protect you from inflation. Thanks to technological advancement, gold can be used in various industrial applications apart from jewelry and currency making. Thus, its demand is expected to rise exponentially in the coming years, leading to skyrocketing prices. This will not only protect your future savings but also improve your purchasing power.
Control Over Your Wealth
Having a self-directed gold IRA will make it easier to control your wealth. Thus, you can make decisions about your wealth, when to invest, withdraw or add other precious metals. This will play a huge role in protecting your investment during inflation and other related issues. Like conventional IRAs, a self-directed gold IRA may also enjoy tax benefits, thus, improving your profit margin in the long run. Depending on your tax brackets, your contributions may be claimed as tax-deductible.
Profit Opportunity
As mentioned above, the demand for gold is expected to rise in the coming years. Unlike paper assets, you can't print more gold; thus, the current gold supply may not effectively meet future demand. For this reason, including gold in your future savings may lead to a higher revenue when you retire.  Conduct extensive research to ensure you have the necessary know-how and skills to understand gold investment. This will save you from losing your hard-earned bucks.
Are There Any Risks Associated With Gold IRA?
The following are some of the risks you should look out for when investing in a gold IRA. They include:
Rip-Off Risk
While venturing into this industry, you should be extra-cautious to avoid being tricked by dishonest suppliers out there. To avoid this risk, ensure you conduct extensive research about the IRA company, custodian, and anyone involved in the transaction process.
Volatility
Although gold tends to maintain its value, sometimes the price may be lower than what you paid for. In extreme cases, the market may drop; thus, the price of gold may be zero, and you may end up losing your entire investment. To avoid this, ensure you don't invest your entire savings in a gold IRA.
Bottom Line
As discussed above, a gold IRA will play a huge role in protecting your future savings. Ensure you conduct extensive research to equip yourself with the necessary skills before investing in a gold IRA. This will save you from being deceived by dishonest suppliers out there.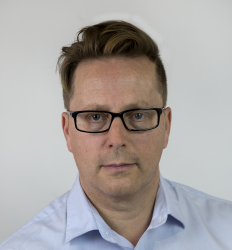 Latest posts by Houses and Holes
(see all)