See the latest Australian dollar analysis here:
Poor old Goldman, which forecast none of it, says now that the market correction is all a passing fad:
As markets continue to digest the outlook for the Fed, rates, and growth, we believe that the recent equity drawdown will prove to be a correction in a longer bull market cycle, rather than the start of a new bear market, and see remaining downside risk as limited so long as economies continue to grow. While the prospect of higher rates has weighed on equities, we think the crucial determinant for returns will be what happens to growth as rates begin to rise. As our chart of the week shows, equities tend to digest Fed tightening much better in an environment of rising growth, and we expect a modest improvement in activity in 2Q and 3Q even if rates are starting to rise. Despite our expectation that terminal rates will peak at around 2.75% (still around 100bp above market pricing), this would still be very low relative to history and unlikely to generate a recession, in our view, absent which equities are likely to make progress this year. With this in mind, we think any further significant weakness at the index level should be seen as a buying opportunity, albeit with more moderate upside given the starting point of this cycle is one of record low interest rates, high valuations, and high margins. We also believe that the rotation into Value has further room to run given that the transition from a world of QE to QT, and from risks of inflation to risks of deflation, should support further re-rating of selected value assets. That said, from a tactical perspective, equity investor length still remains elevated relative to history, and we think a near-term catalyst, such as a slowdown in inflation or extremely strong earnings, may be needed before investors re-risk.

Beyond equities, we think the strategic case for holding commodities in a diversified portfolio have rarely been as strong as it is today. Indeed, we expect the combination of depleted inventories across major cyclical commodities, elevated inflation, relatively robust global GDP, and a modestly lower USD will fuel a virtuous commodity cycle in 2022. We also recommend positioning for further upside in Gold, which we consider a defensive inflation hedge, and recently raised our 12m price target to $2,150/toz.
Where is this growth going to come from as the monetary and fiscal tide goes out and asset markets are creamed? Where is the earnings lift coming from as growth slows?  Given the Fed has clearly set about squashing inflation, and must by definition deflate commodities to do so, why step in front of that steamroller with prices already extreme? I'll just leave it at that.
JPM is hawking up even more:
We are revising our Fed call to look for five rate hikes this year (previously four hikes), though we are now looking for only three hikes next year, one less than our prior expectations. For some time now there has been a case for a faster rate hike cycle than played out in '17-'18, though until this week Fed officials hadn't made that case. Instead, the most recent dot plot showed an expectation for another "gradual" pace of hikes, in spite of high inflation and low unemployment. Powell's remarks this week, however, were clearly intended to dissuade the market from expecting a quarterly tempo of rate hikes. Given this signaling, skipping May—after presumably lifting off in March—could undo what Powell sought to achieve this week. After a May hike we now look for a pause at the June meeting, when they announce the start of balance sheet runoff, and perhaps another pause in September, to assess how well the economy is adjusting to higher rates. If developments call for more tightening than in our forecast, we would first remove these pauses before penciling in 50bps moves.

The reason Chair Powell gave for the reset of policy messaging is that this expansion is very different from the '09-'20 expansion. However, next year the economy could resemble the last expansion in one crucial respect: fiscal policy. The turn toward expansive fiscal policy that occurred in '17-'21 is coming to an end. Moreover, sometime in the second half of next year there is a good chance that we could face a rancorous battle over the debt ceiling. That is not an environment in which the Fed would comfortably continue raising interest rates.
Goldman did the same and the doubts are now creeping in:
We are raising our Fed forecast to include five 25bp rate hikes in 2022, versus four previously…Our forecast change represents a recalibration of the risks around the Fed's path. While our baseline forecast has risen by one hike, our weighted-average view across all possible scenarios has changed by less. The FOMC could hike fewer than five times if market conditions change abruptly at some point or if the economy decelerates even more than our below-consensus forecast implies…
It's a shame the same sense does not penetrate the asset allocation calls. My own view is it will probably take only a few rate hikes to crash both asset markets and the economy. In the fully financialised and leveraged economy, there is no difference.
BofA is making by far the most sense:
Fed Loves Me Not: we remain bearish…1. Fed can't cut inflation on Main St without deflation on Wall St; 2. central banks so "behind-the-curve" the speed of their necessary rate hikes threaten a. recession panic, b. fear of big deleveraging/volatility events on Wall St as yield curves invert (see Nat Gas futures); what is very different this cycle is policy & market excesses that precede 1st rate hike…lowest rates in 5000 years, >$30 trillion policy stimulus since COVID, global stock market cap up $61 trillion in 20 months, GDP >10%, CPI>7%, house prices >20%, largest worker shortages in 50 years, QE directly causing tech dominance & wealth inequality (Chart 5).

The Consensus: 2022 consensus forecasts past 6 months…GDP down from 4.3% to 3.8%, CPI up from 2.0% to 4.8%, EPS down from 8.2% to 7.5% (Charts 6-8); consensus tilting toward "stagflation" and '22 to see GDP/EPS estimates cut further.

The Reopening Recession: reopening stocks at new pandemic highs vs lockdown stocks implying higher 30-year UST to 2.5% (Chart 9); Russia-Ukraine tension bullish oil, raising energy costs globally (Germany PPI soaring – Chart 10); China reopening to boost global demand…yet yield curves flattening quickly (5s10s now just 14bps from inversion); yield curve inversion has preceded 7 of last 8 recessions (7-week COVID recession of 2020 the exception – Chart 11); recent bear flattening threatening to morph into late-cycle bull flattening.

Atlas No More: US consumer has carried world recovery but…US retail sales +19% from pre-Covid levels (see BofA credit card data for COVID consumption winners & losers – Table 2); US payrolls up 18mn from lows, inflation annualizing 9%, real earnings falling a recessionary 2.4%, stimulus payments to US households evaporating from $2.8tn in '21 to $660bn, no buffer from "excess" US savings (savings rate = 6.9%, lower than 7.7% in '19), market cap losses in crypto ($1.7tn) & stocks ($4.0tn), and next housing (acc to Redfin 12% of 1st time homebuyers used crypto for down payment); huge inventory build in retail products (ex-auto)…weak US consumption most likely catalyst for consensus cuts in GDP/EPS (Chart 12).

Puts & Pain Trades: we believe "Fed put" is >150bps on IG corporate bond spreads and <4000 on SPX; but once levels breached 30-year Treasuries a screaming buy, US dollar a screaming sell; ultimate "pain trade" of course is 1 hike = 10-year yield @ 1% = 10k on Nasdaq, i.e. Fed won't end up tightening many times as just few rates hikes & QT are enough to unwind excesses and threaten H2 recession; disorderly US dollar surge would be best indicator of forthcoming Wall St "event".
Immense monetary and fiscal stimulus super-stoked demand and clogged supply resulting in an inflation panic that has over-build inventories directly into disappearing monetary and fiscal support…
If you'll pardon me for saying say so, that has not just 'recession panic' embedded within it, but a high risk of actual recession (though recovering services and cars might be enough GDP offset) as another inventory rundown looms.
Moreover, that will immediately take the crisis global as a demand shock spills over into Chinese exports amid weak domestic demand from its property adjustment and then commodity prices will break as well.
MBFund remains bearish. Our equity weights are now very low and quality weighted. We hold decent levels of bonds and heaps of cash plus USD.
When the recession panic strikes and the washout arrives, we'll be ready.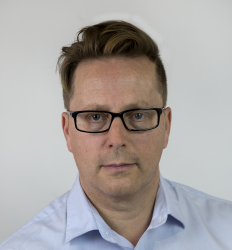 Latest posts by Houses and Holes
(see all)